Last year, Xiaomi had launched the Mi 6 flagship phone on April 19 in China. At that time, the company had only released it in 6 GB RAM option. During the November 11 sales, its 4 GB RAM + 64 GB model was introduced with cheaper cost of 2,299 Yuan (~$365) while the 6 GB RAM + 64 GB storage and 6 GB RAM + 128 GB storage models continued to sell with respective pricing of 2,499 Yuan (~$395) and 2,899 Yuan (~$459). However, the 6 GB RAM variants are no longer listed on the official website of Xiaomi and retailing partners like JD.com. The company is currently selling only the 4 GB RAM edition of the Mi 6 in China. This could be a hint that Xiaomi may launch the Mi 7 flagship smartphone soon.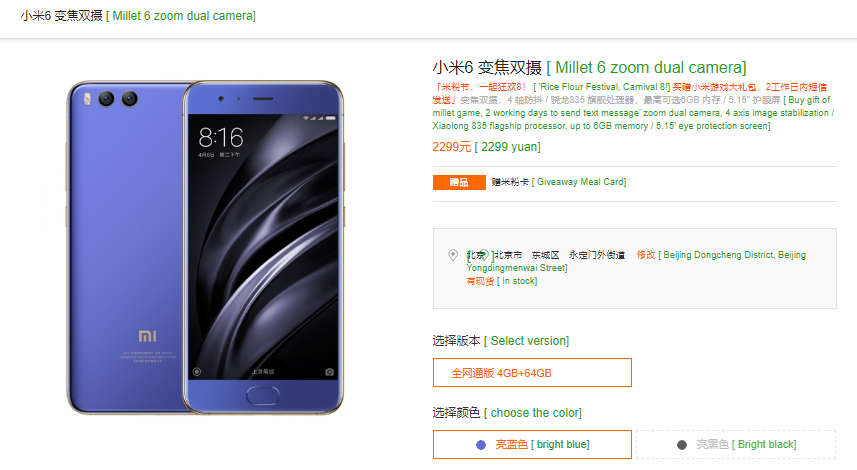 Since Xiaomi had launched the Mi 6 on April 19, the rumor mill is now speculating that the Xiaomi Mi 7 may debut around the same time this month. Xiaomi had consistently teased the different features of the Mi MIX 2S couple of weeks in advance before announcing it on March 27. Moreover, the company had confirmed the March 27 launch date for Mi MIX 2S well in advance on Feb. 25. Judging by this, it does not seem that the Mi 7 will be debut in this month. However, its launch date seems to be around the corner.
Previous reports have revealed that the Xiaomi may release the Mi 7 in two versions. Both the models may feature an OLED display. It is speculated that under-display fingerprint scanner will be only available on the Mi 7 Plus.  The Mi 7 may feature FHD+ OLED display whereas the Mi 7 Plus may house a 6.01-inch FHD+ OLED screen.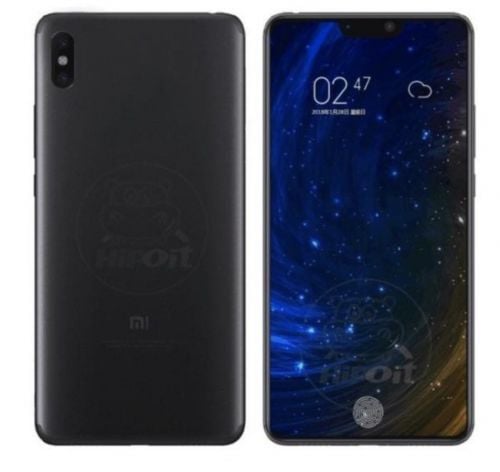 Read More: Xiaomi To Launch Two Snapdragon 670 Phones Code-named Sirius and Comet
The other rumored features of the Mi 7 duo include 6 GB / 8 GB RAM variants, 128 GB / 256 GB storage models, 16-megapixel dual camera setup, Snapdragon 845 chipset, 3D face recognition and 3,400mAh battery enabled with wireless charging feature.
(source)