Motorola's New Stereo Speaker Mod Is Now Available For $59.99
Motorola has launched a new Moto Mod — Stereo Speaker Mod, which marks the fourth speaker mod to be released by the company. Priced at $59.99, this new Stereo Speaker Moto Mod happens to be the cheapest speaker mod released so far by Motorola.
It comes with two 28mm stereo speakers which can hit volume up to 80db at a distance of 50cm. This new mod helps to add a larger and louder speaker to the phone with enhanced bass and clarity. It uses power from the smartphone with which it is attached to, and thus, no charging is required.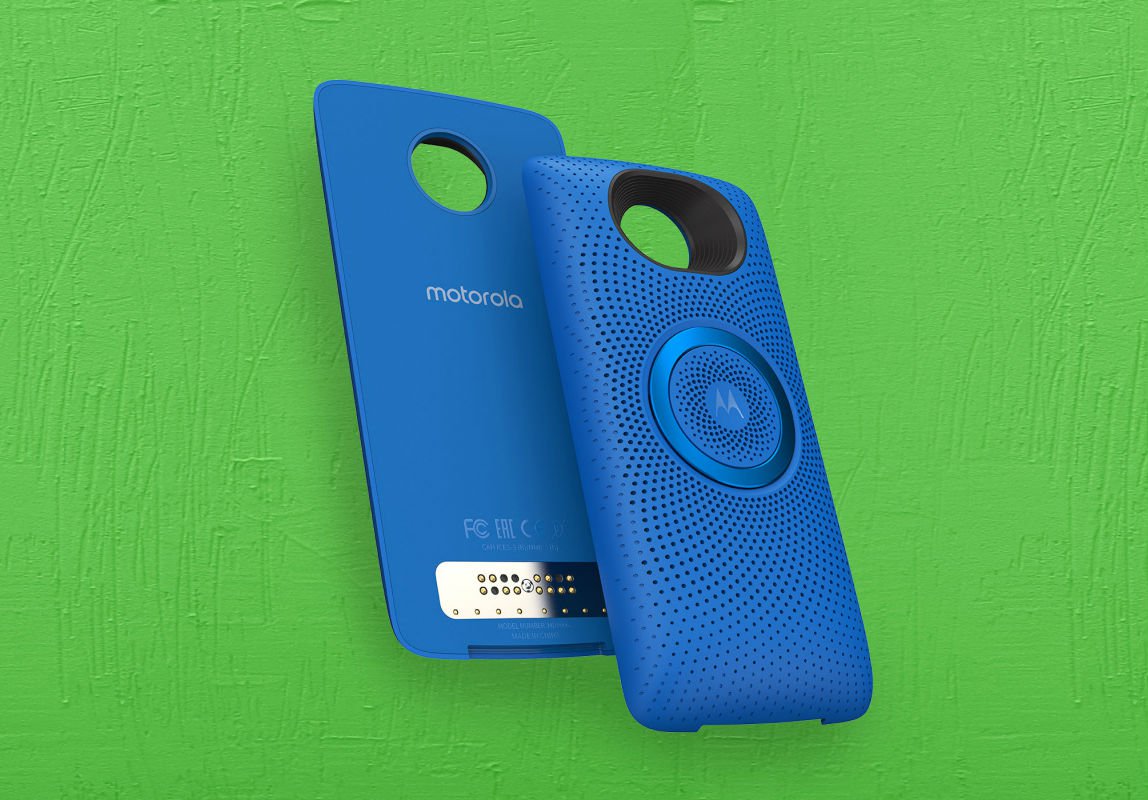 The Stereo Speaker Mod measures 153 x 73 x 15mm in size and weighs 102 grams. It is available in three color options – Black, Blue, and Red and comes with a built-in kickstand on the back. This new speaker is available for purchase right now on Motorola's official website and the company is also offering a finance scheme for $10/month via Affirm.
Apart from this new speaker mod, the company has already released three speaker mods — JBL Soundboost, Soundboost 2 and Amazon Alexa powered speaker mod. The JBL Soundboost and Soundboost 2 are priced at $79.99 while the Alexa-equipped speaker mod is priced at $149.99.
Read More: Moto G6 Play Surfaces Online In A Hands-On Video Ahead Of Its Official Launch
Leaving speaker mods aside, the company has also released several other interesting mods such as keyboard mod, Polaroid Insta-Share Printer Mod which is a snap-on photo printer, 360-degree cameras, etc. Earlier, there were reports making rounds that the Lenovo-owned company is preparing to launch Virtual Viewer Mod — a VR rig as a Moto Mod.