Motorola has announced three new Moto Mods this year. They are the Livermorium Slider Keyboard, the Lenovo Vital Moto Mod, and the Moto Folio Case, though only the case is available for purchase at the moment. A new mod called the Virtual Viewer has been leaked and may be the next mod that hits the market.
Official renders of the Virtual Viewer VR was posted on Twitter by Evan Blass (@evleaks) yesterday and it shows the mod beside its retail box.
This is a hell of a Mod… pic.twitter.com/Mah61AYIZr

— Evan Blass (@evleaks) March 9, 2018
The Virtual Viewer looks like your regular VR glasses. It has a polycarbonate body with a cut-out at the front for the cameras. It also has a strap that goes behind the head and a dial at the top, most likely for adjusting the distance between the lens.
It doesn't have a remote, so we can't really say this is Motorola's answer to the Google Daydream View. Plus it does look like it should work with any phone or at least one with a 5.5" display like the Moto Z series.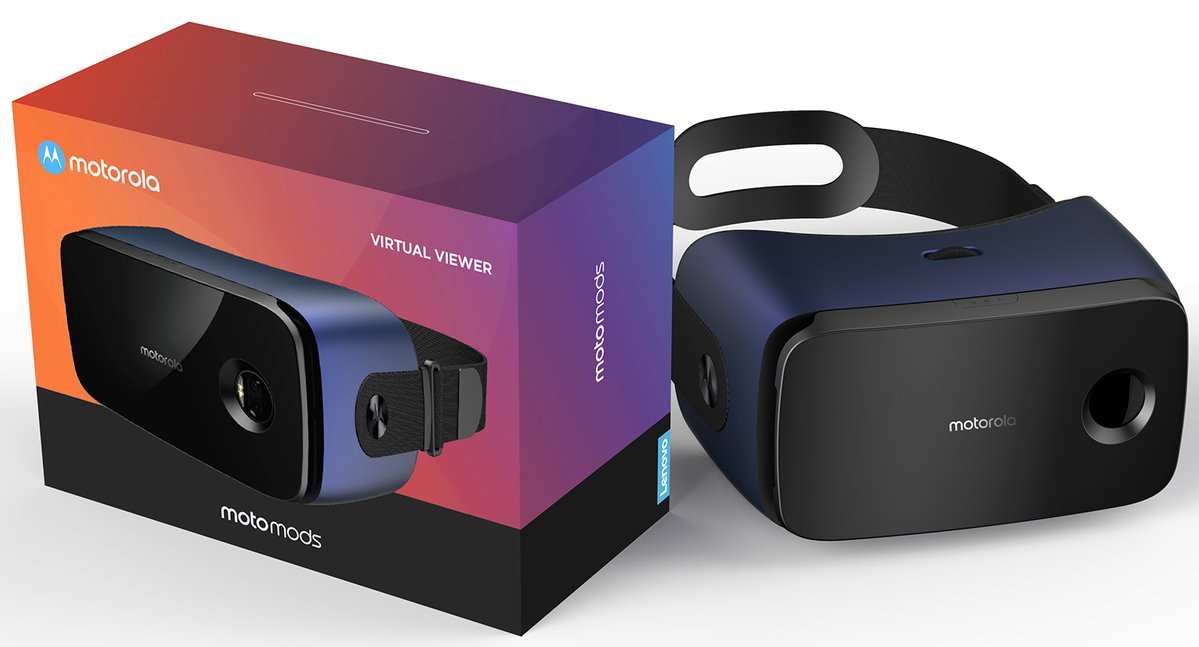 Nevertheless, we won't rule out the fact that it may have a special feature that makes it only compatible with the Moto Z series.
READ MORE: Motorola RAZR is Coming Back Possibly With a Foldable Design
There is no news of a release date or price. There is also a possibility it may never be released with the recent developments said to be going on at Motorola which is said to have irreversibly affected the Z team in Moto according to the maker of the Livermorium Keyboard Moto Mod.
(Source)