In the last two years, none of the Samsung phones have made it to the list of top 10 bestselling phones in China. According to a recent market study carried out by Strategy Analytics, the South Korean held on to 12th spot in China in the fourth quarter of 2017. Currently, the only foreign company that has managed to get listed in the top 10 smartphone brands in China is Apple that is now holding on to 5th position after Huawei, OPPO, Vivo and Xiaomi. The research also reveals that Samsung's market share has declined to 0.8 percent in the said quarter.
Between 2011 and 2013, Samsung was the number smartphone brand in China. However, local brands have managed to surpass Samsung's popularity in the recent years. Analysts are of the view that some of the reasons that has led to declining of Samsung's market share in China are its inability to meet the demands of consumers in China while local brands proactively launch cheaper smartphones, recalling of Galaxy Note 7 and the recent political tension between Seoul and Beijing.
On March 6, Samsung had introduced the Galaxy S9 and Galaxy S9+ smartphones in China. It has even signed up popular young actors from China, Zhu Yawen and Jing Boran to endorse the Galaxy S9 duo. The South Korean company is hoping to gain some market share through the arrival of S9 and S9+ in China.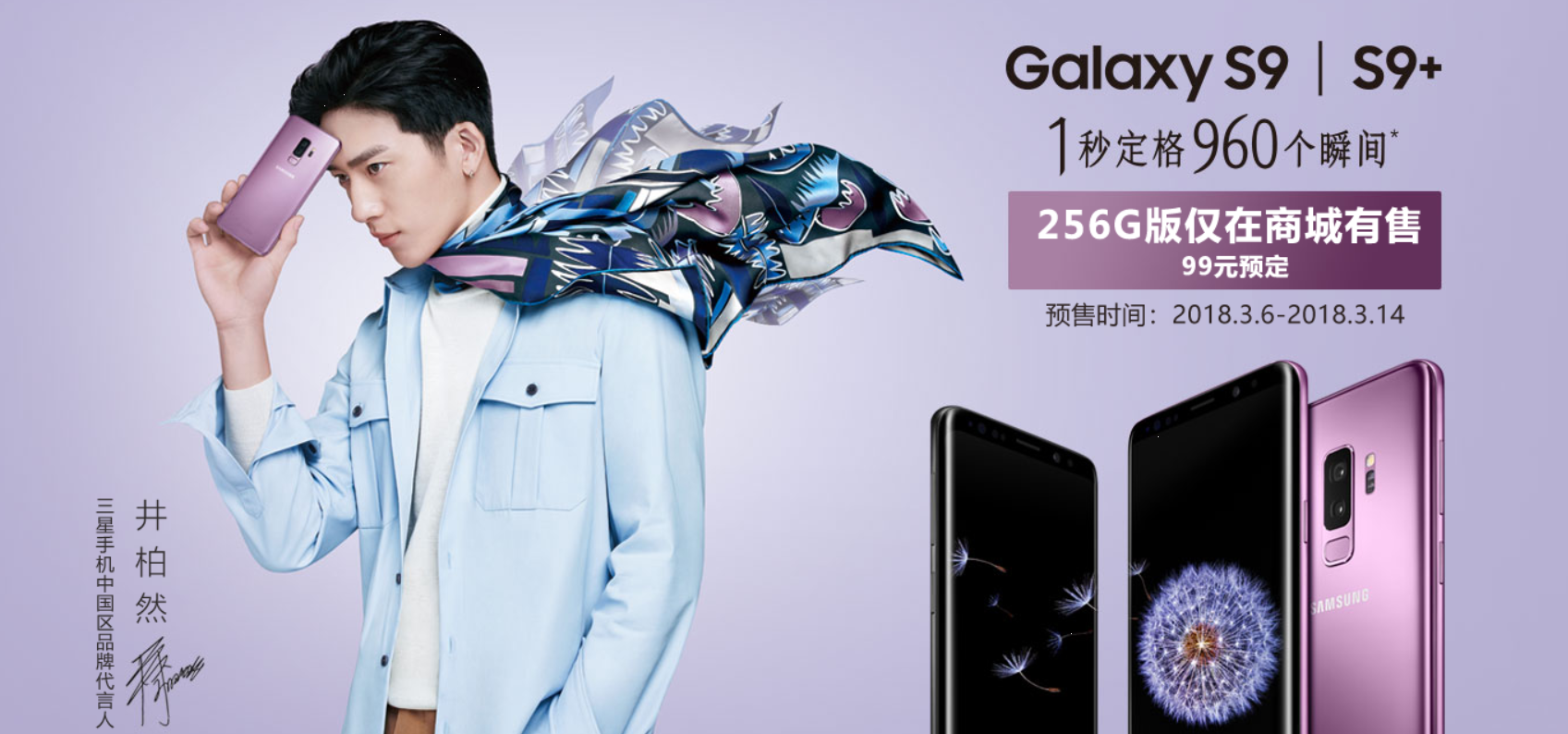 The 64 GB and 128 GB Samsung Galaxy S9 models are respectively priced at 5,799 Yuan (~$922) and 6,099 Yuan (~$970). On the other side, the 64 GB, 128 GB and 256 GB Galaxy S9+ variants respectively cost 6,699 Yuan (~$1,065), 6,999 Yuan (~$1,113) and 7,599 Yuan (~$1,209). In order to attract Chinese customers, it comes with enhanced video, audio apps and personalized emojis to attract social media users in China.
Read More: Samsung Completes 7nm Process Development 6 Months Early, May Be Used on Snapdragon 855
A recent report had revealed that Samsung is working on improving its market share in China. In 2017, it had replaced local heads and operations were streamlined. The company also plans to concentrate more on targeting users who purchase high-end smartphones. However, it won't be easy for Samsung to regain its popularity in China as Huawei, OPPO, Vivo, Xiaomi and OnePlus are all selling flagship phones with cheaper pricing.
What do you think should Samsung do to rank among the top 5 brands in China? Share us your views by posting your comments below.
(via)