Samsung Plans Launch of Its MicroLED TVs For The Second Half Of This Year
Samsung announced its earnings for the first quarter of 2018 (Q1 2018) on Thursday and its revenue beat the expectations of industry watchers. The company's earnings were propelled by its semiconductor business. However, Samsung Display division wasn't as profitable as one would have expected. The company suffered a decline in earnings due to the weak demand for flexible OLED panels and increased LCD production by competitors such as JDI etc.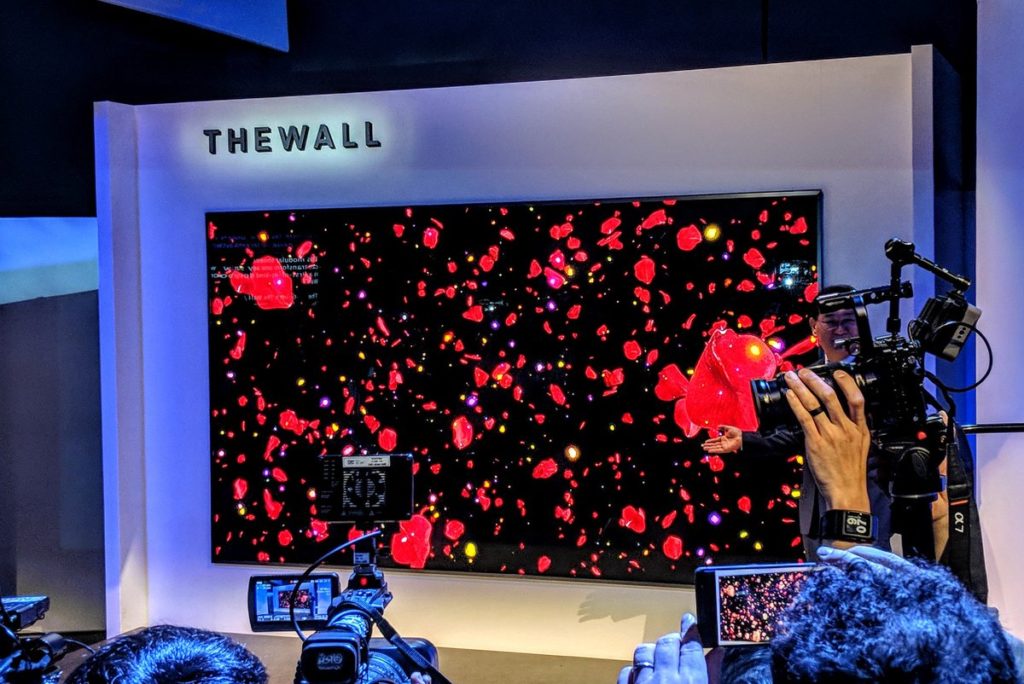 The global market leader also rolled out its plans for the rest of this year and one aspect that struck our attention is the detail about the launch of microLED TVs. Samsung had unveiled the 146-inch The Wall smart TV at CES 2018 with a modular design and a microLED display. The Korean giant only disclosed that the innovative product would be available this year without giving any specific timeline. Now, the document has revealed that we will be meeting with microLED TVs in the second half of this year.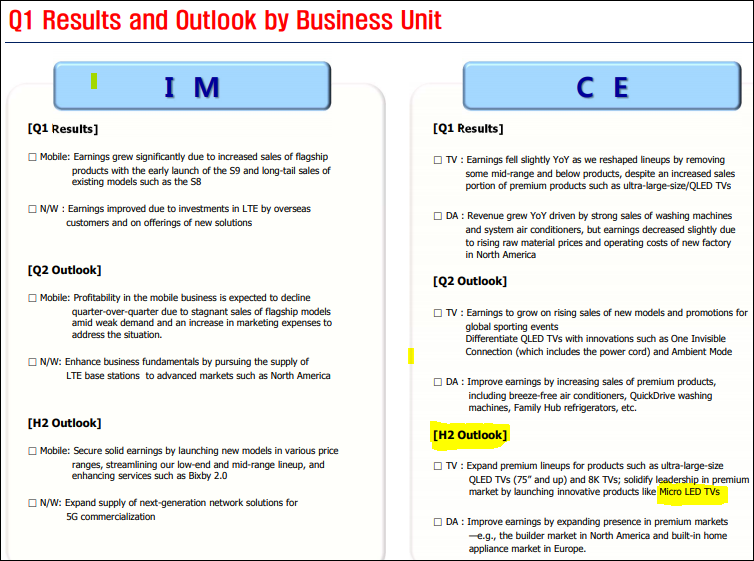 Read More: Trademark Filings Reveal LG Working on MicroLED Displays For Phones, May Be Linked to Apple
The financial reports for Q1 2018 showed that Samsung's earnings from TVs suffered a year-on-year decline and Samsung attributes this negative output to changes in the product lineup. However, the company is optimistic that the revenues from TVs will grow in Q2 due to the growing sales of new models. The company expects to maintain its leadership of the premium market by launching innovative products like microLED TV. The microLED technology is based on Samsung's Cinema Screen technology, designed for movie theatres.
(source)