Microsoft Has An AI Bot In China Named Xiaoice That Can Make Voice Calls To Humans
Recently, during its annual developer conference Google I/O, Google demonstrated its artificial assistant Google Assistant's astonishing feature called Google Duplex, which enables the Assistant to make phones calls on behalf of the user.
Now, it appears that Microsoft has been testing the similar functionality with millions of users in China. At a recently held AI (artificial intelligence) event in London, Microsoft's CEO Satya Nadella showcased the company's social chatbot named Xiaoice.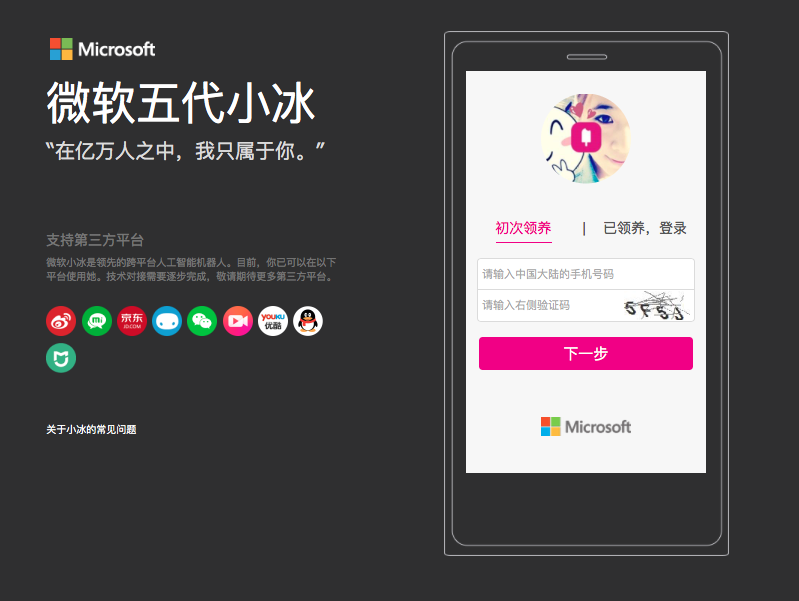 The feature, which has been in testing since quite some time in China, has about 500 million "friends" and more than 16 channels, reveals Satya Nadella. He further said that Chinese users can interact with the service through WeChat and other such popular messaging services.
Further describing the capabilities of its AI-based social chatbot, Microsoft CEO Satya Nadella said that "Xiaoice has her own TV show, it writes poetry, and it does many interesting things. It's a bit of a celebrity."
Reportedly, most of the interactions with this artificial intelligence tool has been in text conversations. But the Redmond-based company has now started allowing the bot to call people on their phones. Instead of using the calling service on behalf of the user to book appointments or make reservations, similar to Google Duplex, the Microsoft's Xiaoice holds a phone conversation with a person.
Revealing more information regarding this, Satya Nadella said, "One of the things we started doing earlier this year is having full-duplex conversations. So now Xiaoice can be conversing with you in WeChat and stop and call you. Then you can just talk to it using voice." He further added that the service made millions of calls so far.
In a demo presented by Microsoft, it was revealed that the Xiaoice uses phrases like "hmm" and "mmm" in the middle of the conversation, just like Google Duplex, in order to make the bot's conversation sound more human.
Currently, the Xiaoice service is limited to China only and it seems that the social chatbot is quite popular there. The company has not revealed any plans about the future of this service, its expansion to other regions, the addition of more languages or if it plans to introduce such service in its voice-based assistant Microsoft Cortana.
Microsoft clearly has technology that enables bots to make phone calls. While still limited to Chinese and China-only, there's a possibility that the company could make it available for the US as well as to other English-speaking countries.
Read More: Microsoft is Making Cheaper Surface Tablets To Take On The iPad (And Maybe Chromebook Tab)
Earlier, Microsoft experimented with a conversational bot in the US back in the year 2016. The bot, which was named "Tay" and was available on Twitter, was shut down after Twitter users turned it into a racist bot.
(Source)