Xiaomi Achieved an 87.8% year-on-year Increase In Q1 Phone Sales & Hit The Top 5 Vendors in 20 Countries
As you might have known by now, Xiaomi held its 8th Anniversary ceremony today in China.  The ceremony is a good time to do some PR work and Lei Jun, Xiaomi's CEO isn't someone to allow such opportunity go by. During the conference, Lei Jun took out time to showcase the company's growth figures as released by renowned IT research firm, IDC. According to IDC, Xiaomi is the fourth largest mobile phone vendor globally in Q1 2018 in terms of market share. The Chinese company sits just behind Samsung, Apple and Huawei.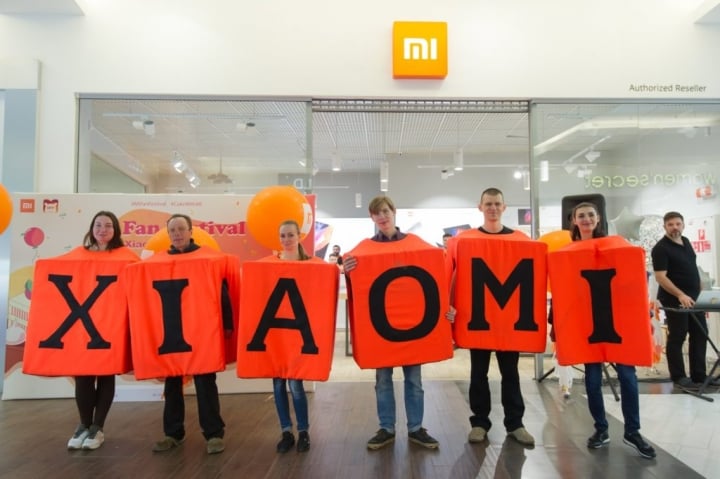 The report also shows Xiaomi recorded a mind-boggling increase in growth of 87.8% year-on-year. Lei Jun also revealed that Xiaomi was able to enter the list of top 5 best selling vendors in 20 countries where it officially has a presence. The report also detailed Xiaomi's shipment in China to have recorded an increase of 41.8% while in India, it garnered a 30.3% market share to emerge as the largest vendor in Q1 2018. In 2017, the company was able to reach the top 5 spot in 14 countries and by Q1 this year, it is already dominating 20 countries with a spot on the top 5 charts.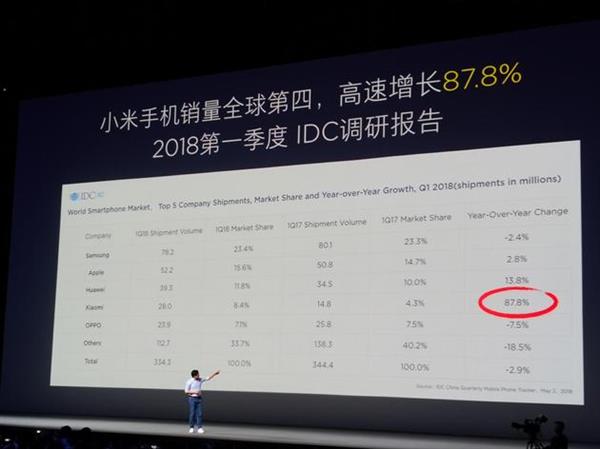 Read Also: Xiaomi Mi 8 Teaser Poster Tips The Flagship To Launch Globally In 8 Other Countries
This is good news for the Chinese tech who recently applied for an IPO in the Hing Kong stock exchange.  The company is even not relenting with the pace at which it storms new markets globally. The company rolled out its products in France and Italy recently. The Chinese giant is expected to enter more markets in the coming days.
(source)