Google Pixel 3 And Pixel 3 XL With Dual Front Cameras To Reportedly Launch In October
Google is working on its next-generation Pixel smartphones, which are expected to be named Pixel 3 and Pixel 3 XL. According to the reports, the company will now be focusing on boosting revenues with the upcoming smartphones and to make an impact in the market.
The Pixel 3 XL is expected to come with an edge-to-edge display but will retain a chin at the bottom. Further, it is said that the phone will have a notch on top of the display, similar to that of iPhone X.
The report adds that the smaller variant, which is believed to be called Pixel 3, will be similar to Pixel 2 in terms of design and won't have a notch on the display or an edge-to-edge design.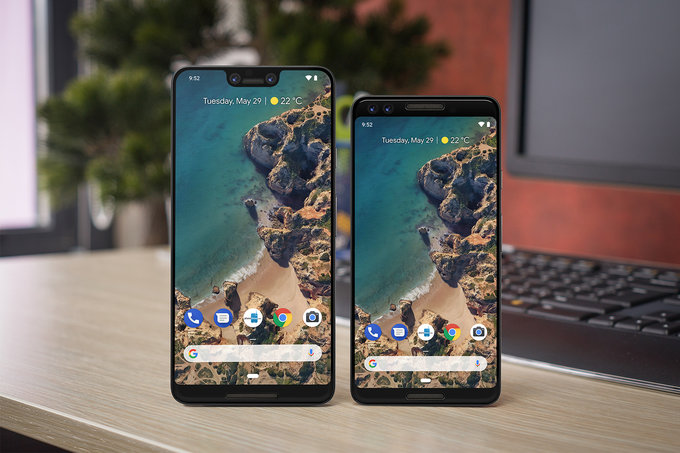 According to the reports, the next-generation Pixel smartphones from Google could get launched in the month of October, approximately a month after Apple usually released its new smartphones. For the third year in a row, Verizon will be the exclusive U.S. carrier partner for the new Pixels.
The larger Pixel smartphone will come with a dual camera setup on the front side and both camera sensors will be placed inside the notch. On the back side, there'll just a single camera lens. Further, it is said that the phone will also stereo speakers on the front, which could be the reason Google decided to keep bottom bezel.
If the report is to be believed, then both smartphone will come with an improved camera module, but with just one camera sensor on the back. Just like most flagship smartphones, it'll also support bokeh-effect in photos, but the same effect will be created using single lens and software.
Read More: Xiaomi Mi 8 Explorer Edition with 3D Facial Recognition, In-Display Fingerprint Sensor And Translucent Back Panel Goes Official
Further, the California-based company is also working on an upgrade for the Android operating system which will take better advantage of the artificial intelligence technology. The report says that Google is looking forward to a system which performs more tasks with the minimum user action.
(Source)