The New ASUS VivoWatch BP Is A Nest of Sensors Including ECG For Blood Pressure Tracking
Taiwanese tech giant ASUS has launched a new smartwatch dubbed VivoWatch BP. The ASUS VivoWatch BP is a successor to the VivoWatch which was launched three years ago. The new sports smartwatch comes with lots of new features but the most notable one is the blood pressure tracking and de-stress index. This feature makes the ViVoWatch BP one of the few BP tracking watch around just like the latest Lenovo Watch X.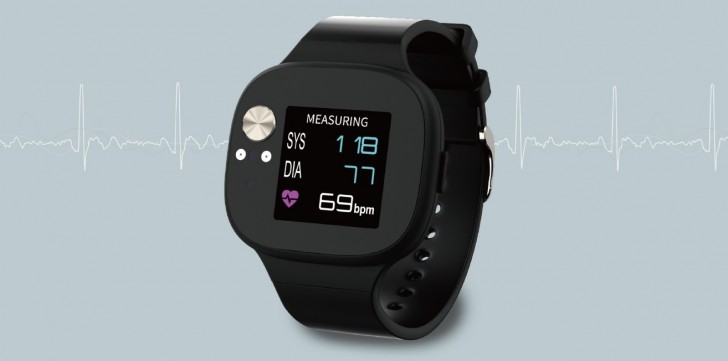 The VivoWatch BP won't rank among the flashy smartphones in the market. If you are searching for something fashionable, then you may want to turn your head the other way. However, what it lacks in design, it gains in the features it packs. It is equipped with several sensors under the thick screen bezels but the biggest is the Electrocardiographic (ECG) and photoplethysmographic (PPG) sensors which measure your current blood pressure. Both sensors work simultaneously to deliver better accuracy. The BP is measured by placing the fingertip on the front-facing ECG sensor for about 15 to 20 seconds.
Apart from helping users keep track of their blood pressure, the VivoWatchBP also tracks other vital data like heart rate, sleep quality, de-stress index and overall activity data. The smartwatch uses the HealthAI technology which enables it to be connected to an Android app and the data gathered is transferred to the app with personalized suggestions and recommendations. You get suggestions like how many steps you need to take today, how many hours of sleep you should get during the night and also it tries to motivate you to exercise.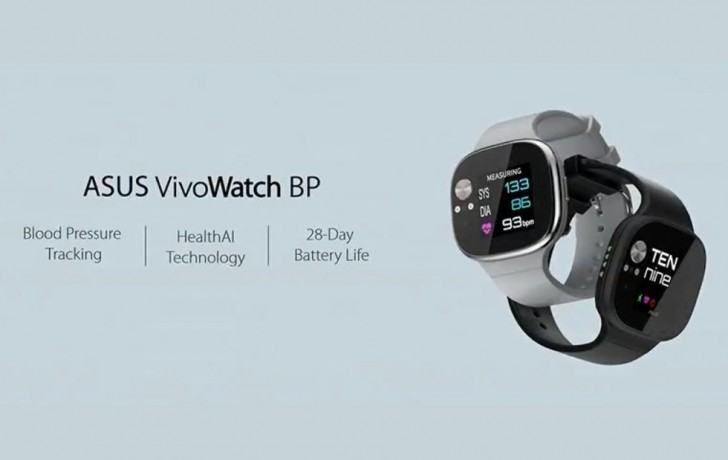 In addition, the ASUS smartwatch comes with GPS tracking, allowing you to share your location with friends and family for safer weekend mountain hiking. The gadget also packs a pretty impressive battery life which Asus claims can run for about 28 days under normal usage. This is twice the battery performance compared to the previous version.
Read Also: Xiaomi Amazfit Bip Review After 2 Months – The Best Fitness Tracker Under $80
As for pricing and availability, the ASUS VivoWatch BP comes with a price tag of $169. The smartwatch will be available in Asia by the end of July while it will hit Europe in August. US customers will have to wait until Q2 or Q3 next year as a result of pending FDA approval.
(source)