Samsung's Dual-Screen Bezel-less Phone Patent Could Be The Future of "The Galaxy"
Global smartphone market leader Samsung has always been at the forefront of innovative designs. The company is well positioned to lead the race to be the first to release a foldable phone. While we wait for that, a new Samsung patent has now emerged, giving us an idea of where future designs of the Galaxy series may be headed.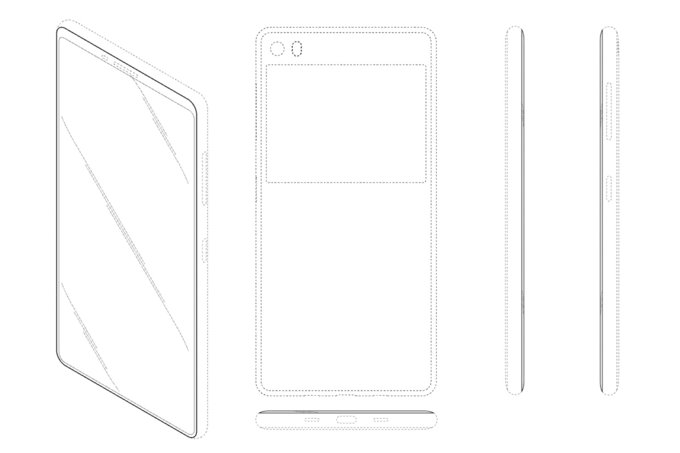 The patented design is that of a phone with a second display fixed on the back. The design includes a bezel-less full-screen display coupled with the smaller secondary screen at the back. The secondary display may not be different from that of the Meizu Pro 7, and LG V20 but it sure looks bigger. We also saw the dual display design on the Yotaphone models but the second screen is an e-ink display.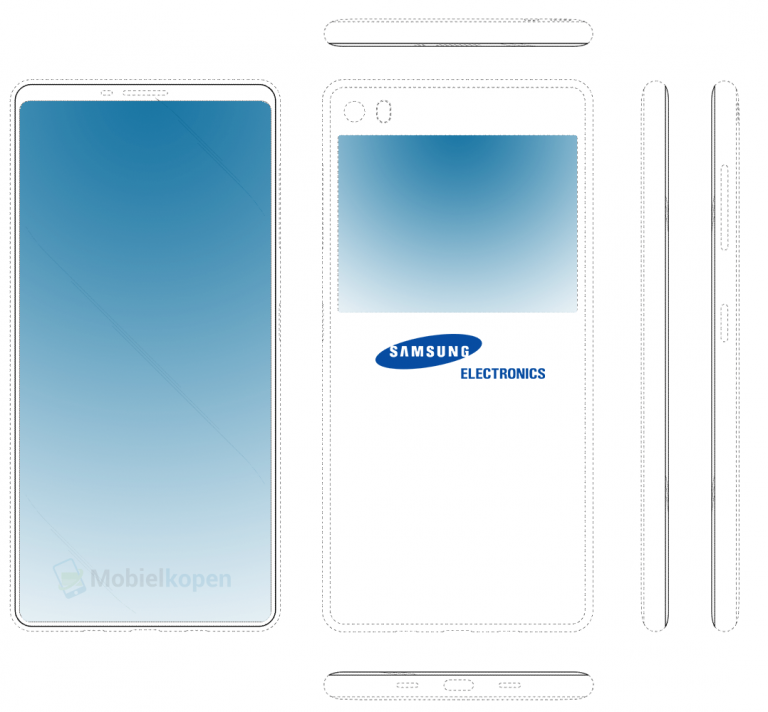 Questions have been asked severally about the relevance of a secondary display on a phone. But then, the design may even not be for an upcoming smartphone but could be for a technology that may find its way into a future phone. The technology sometimes ends up not being utilised. In this case, it was stated that 'the broken lines shown in the drawings don't form any part of the claimed design. That means the purported secondary display isn't part of the patent.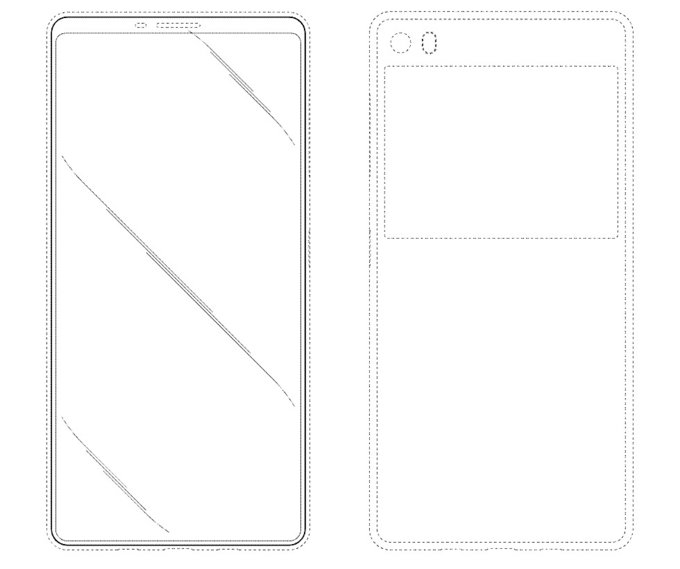 Read Also: Xiaomi Mi Pocket Speaker 2 Launched in India Priced At Rs.1499 (~$22)
Despite the ultra-thin bezels, the front design is void of a front camera and iris scanner. The only features seemingly depicted in the sketches are an earpiece and what looks like a proximity sensor sitting next to it on the top bezel. But then, this isn't likely the complete design of a phone Samsung will release. The focus which is the straight lines seems to be on the bezel-less display. We could see Samsung go further with reducing the bezels on future Galaxy series flagship which seems to be the only direction to go presently.
(source)