Xiaomi Mi 6X Hatsune Miku Edition Photos & Pricing Details Leaked
Xiaomi yesterday intimated that it would be launching a new product in Japan on June 28. There are indications that the expected product is a Hatsune Miku edition of the Mi 6X. The new edition made a temporary appearance on Xiaomi's Mi store but soon got removed. Perhaps, the listing was meant to be a teaser.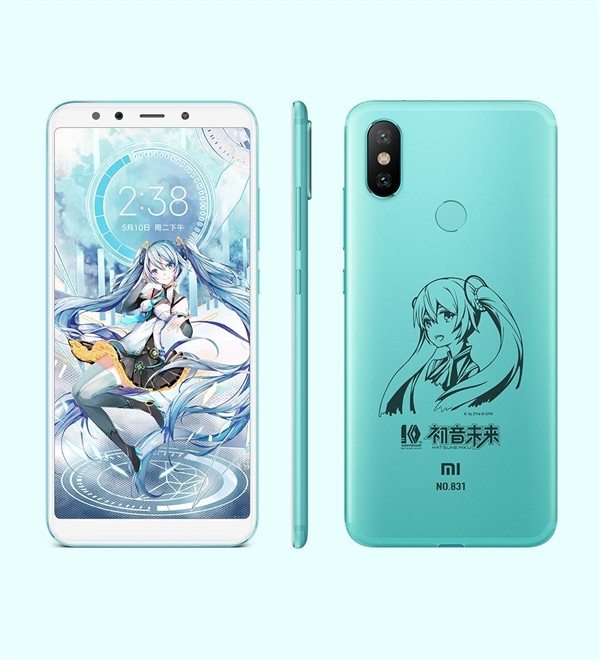 Xiaomi first launch an Hatsune Miku edition for the Redmi Note 4X last year. The edition turned out to be very popular in Japan from where the VOLACOID character Hatsune Miku originated. The tech giant is now trying to replicate the success on the Mi 6X with the Xiaomi Mi 6X Hatsune Miku Edition.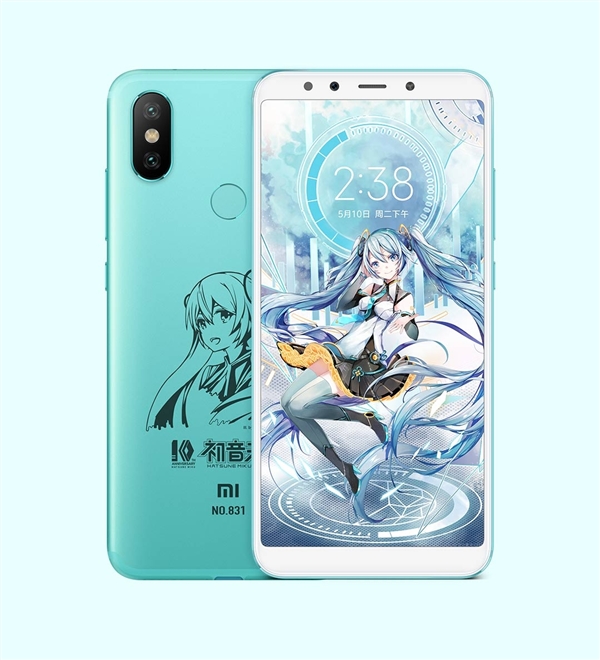 From the images scooped from its listing, we can see that the customised version comes in green paint job and that includes the fused antenna band, rear dual cameras and fingerprint sensor. The design also includes a drawing of the Hatsune Miku character on the back panel of the phone. The Xiaomi Mi 6X Hatsune Miku Edition will be available in 6GB RAM + 64GB storage formation. Furthermore, the device will be priced at 2099 yuan which is 300 yuan higher that the regular Mi 6X 6GB+64GB variant. The Hatsune edition is also likely going to include a customised gift box, and perhaps a customised casing for the phone and power bank to justify the 300 yuan increase over the regular version. The custom edition is even 100 yuan more expensive than the 6GB+128GB variant of the Mi 6X. On the software end, the Mi 6X will come with some Hatsune Miku theme and maybe the opportunity to download Hatsune theme in the future like the Redmi Note 4X.
(source)