Vivo NEX Bug Makes Pop-Up Camera Elevate Without Prompts
Recently, Vivo launched its Vivo NEX smartphones which come with a pop-up front-facing camera, which eliminates the need of a notch on the display to accommodate front-facing camera sensor. The front-facing camera module in the Vivo NEX series smartphones is designed in such as way that the camera pops-up or elevates whenever the user opens the camera app.
However, according to the reports, a bud related to the phone's camera makes the front-facing camera of the Vivo NEX pop-up even when the user takes no such action. According to the report, this happens while opening a chat window on Telegram. Other users are also complaining about the same bug while using Tencent's QQ browser and the Ctrip app.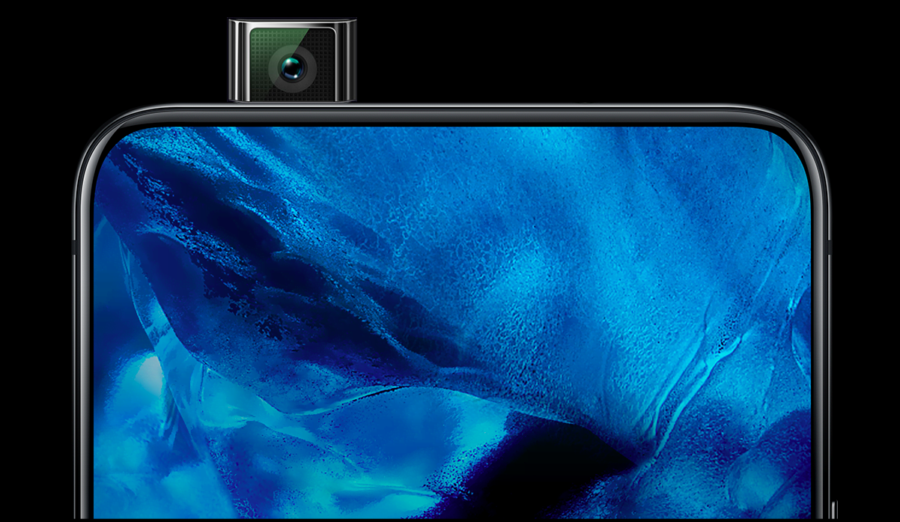 A video of this bug has been posted by a user on Chinese microblogging platform Weibo, which shows that the front camera pops-up without any action from the user while using messaging app Telegram. When the user opens Telegram app and goes to New Message, and clicks on a contact to open up a new chat, the camera appears. It goes back into concealment once the user exits the application.
In a statement, Tencent says that while the QQ browser does prompt the selfie camera, it does not record anything. Tencent is blaming the Android's camera APIs for this issue. It claims that the API is triggered because of the QR code scanning nature of the mobile browser. On the other hand, Vivo spokesperson says that the company has made its technical team aware of the issue and will soon follow up with an update.
The Vivo NEX series, which includes NEX S and NEX A, were recently launched in China in two color options — Diamond Black and Ruby Red. The high-end model with 8GB RAM is priced at 4,998 Yuan, which roughly converts to $780 while the mid-range device costs 4,498 Yuan (approximately $702). On the other hand, the cheapest variant with SD710 costs 3,898 Yuan which roughly converts to $609.
Read More: Vivo V9 6GB RAM Variant Powered By Qualcomm Snapdragon 660 SoC Launched
The smartphone is also set to launch in India on July 19th and Vivo has already sent out media invites for the same. However, it is not yet known if the company plans to launch all the variants of the Vivo NEX in India.
(Source)