Oppo Find X teardown unmasks the Camera Slider mechanism and other internals
BBK subsidiary OPPO recently launched the OPPO Find X after several years of wait for the device which was expected to come with the name Find 9. OPPO already explained why it decided to go for a Find X naming, suggesting that the device's innovation is endless. One of such innovation is the motorised camera slider which looks more refined than the pop-up camera featured on the Vivo NEX. The slider pops in and out of the back when there is need for a selfie. The presence of a slider design meant the amount of bezels at the top and bottom edges are further trimmed off.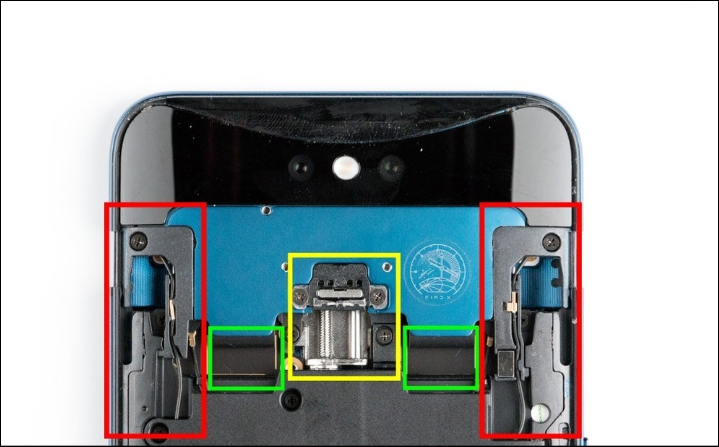 The device has not gotten the teardown treatment which gives us an idea of how the slider works. This is particularly important if you are one of those who are curious to know how it works. The dismantling also shows a durable build hence, OPPO's claims that it can last for up to 5 years without becoming faulty.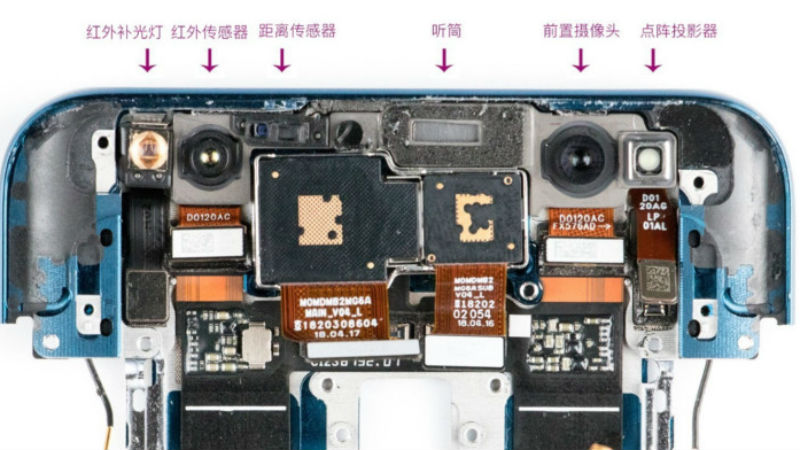 The teardown is carried out by by the guys at Chinese blog, ZOL and it shows off all the inner components of the Find X. In looks he Find X camera slider is different from the NEX but in functionality, it is the same principle. The device has an actuator in the centre of the handset that lifts and lowered the camera slider. The teardown show the presence of a 'dual-track' periscope structure that is made up of a motor, some cables, and a couple of other parts.  Furthermore, there are cushioning on the tracks to make sure the  slide up and down is smooth. All the components together enable the section to pop up for capturing images, facial recognition, and calls.
Related: Vivo NEX S vs Oppo Find X: Flagships With Pop Up Cameras Compared!
In addition, the teardown pictures also reveal the number of sensors and other features crammed into the periscope section. The sensors up there includes the front camera, facial recognition sensors, an earpiece, and the main cameras. Also, the dual-track periscope structure does not use a spring since it has a component that functions as a cushion. The teardown post noted that the Find X has one of the "most complicated" structures among most Android phones.The device is held in place by a total of 41 screws but the workmanship is highly rated coupled with a good heat dissipation mechanism.
(source)