So far, the BlackBerry KEY² is the only BlackBerry phone that has been released this year. India's Optiemus is expected to announce two new BlackBerry phones with 18:9 displays called the Evolve and Evolve X but there is no launch date yet. However, we may be getting yet another phone soon codenamed "Luna" but which may launch as the BlackBerry KEY² Lite.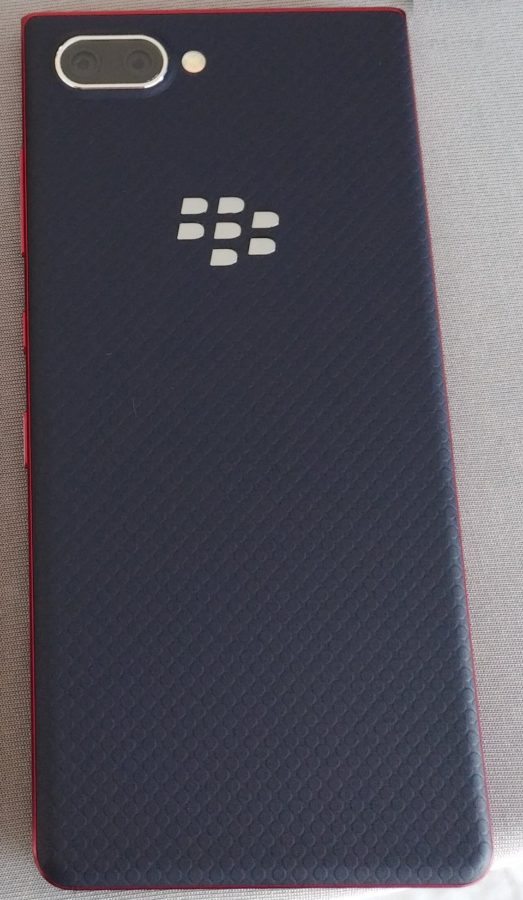 The info comes from Evan Blass (@evleaks). In a tweet posted yesterday, he revealed the rear of a device with a similar form factor as the BlackBerry KEY². It has dual cameras and a LED flash beside the setup. However, the pattern of the plastic back is different and it also has a red frame. Its buttons are on the same side and also arranged the same way as the KEY².
According to Evan Blass, the device is allegedly known as the "BlackBerry Luna a.k.a. the KEY2 Lite". He didn't mention any specs but added in a follow-up tweet that the phone is expected to launch in late August/early September or maybe even at IFA.
Alleged BlackBerry Luna, a.k.a. the "KEY2 Lite" (Lite and not Mini 'cuz they supposedly have the same form factor). Said/shown to come in red, blue, and copper. pic.twitter.com/fMza9pAAZC

— Evan Blass (@evleaks) July 18, 2018
This isn't the first time we have seen the name "Luna" associated with BlackBerry. Earlier this year, it surfaced alongside the codenames "Athena" and "Uni". However, not much about the device was revealed then except that it would have a physical keyboard like the Athena. The Athena later launched as the BlackBerry KEY².
The KEY² comes with a Snapdragon 660 processor with 6GB of RAM and 64GB/128GB of storage. It also has a starting price of $649. The KEY² Lite is expected to come with a less powerful processor which may be a Snapdragon 625 processor like the original KEYone. This info is based on a Geekbench listing that surfaced back in May.
READ MORE: BlackBerry KEY² gets updated in China, brings July's security patch
While the processor may be disappointing, new features such as dual cameras and a more recent software and a low-price tag may help it succeed.
(Source)