TinyDeal Is Offering Discounts On Bluetooth Headsets; Here's How You Can Save More Money!
by Vinay Patel ago0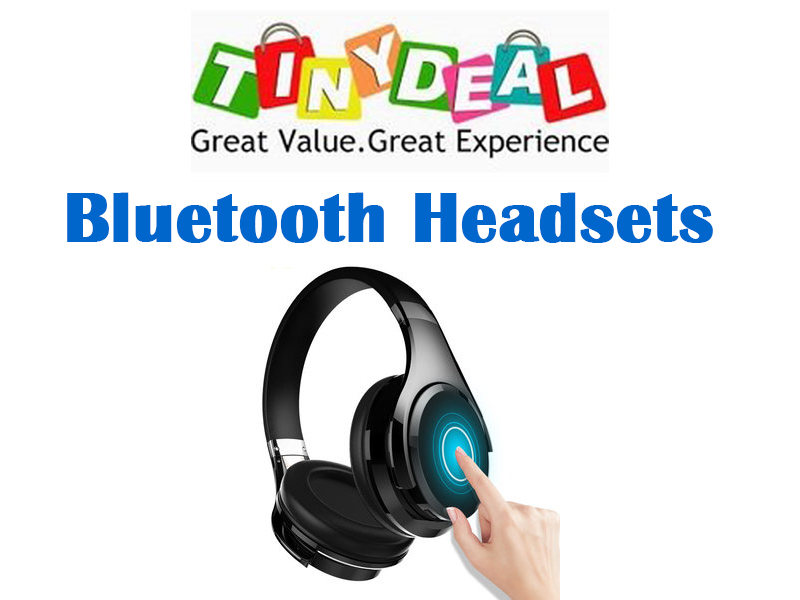 Bluetooth headsets offer hands-free solutions for mobile communications by dishing out high-caliber sound, style as well as comfort. The market is brimming with all sorts of Bluetooth-enabled headsets that are likely to set you back a pretty penny.
If you're on a tight budget and aren't willing to spend a fortune on Bluetooth headsets, you've come to the right place. TinyDeal is offering noteworthy discounts on a broad range of earphones and headsets that can be connected to mobile devices via Bluetooth.
On top of that, we will show how you can save a considerable amount of extra money during the checkout process. TinyDeal offers an option to narrow your search for a perfect Bluetooth headset by price range. You can even look for headphones under $9.29.
For the sake of an instance, TinyDeal is offering 44% off on the Wireless Sports Earphone No Earplugs Ear Hook Headset with Mic Handsfree Wireless Bluetooth Headphones, which would normally set you back $17.68 on the site. As a result of the reduction in its selling price, the device now bears a dropped price tag of $9.77.
But if that doesn't impress you much, you can apply coupon code '540vrKO0DW' to get an additional 15% off on the device's already discounted price. The aforesaid coupon will be valid for Bluetooth headsets from China/HK Warehouse.
As if that weren't enough, buyers will be eligible to get worldwide free shipping. On the downside, the coupon code is slated to expire on July 26th. You can follow this link to take advantage of the discounts and use the coupon before it lapses.
Get Big Discounts On Bluetooth Headsets On TinyDeal