Samsung's foldable smartphone might not be called "Galaxy X"
There has been a lot of speculation on the much-anticipated Samsung foldable phone which is supposed to be released in January at CES 2019. Before now, rumor has it that the device would be named "Galaxy X" as most top-notch devices use the letter X letter. However, this may not be the case with this Samsung device, as a recent tweet by a Twitter tipster who is an insider indicates that the device wouldn't be named Galaxy X. The tipster didn't share the name the smartphone would be called, so, at this point in time, it is unclear the name the South Korean company would choose for the smartphone. It is now speculated that the Galaxy X branding might be used on the Samsung gaming smartphone lineup, which Samsung is already working on.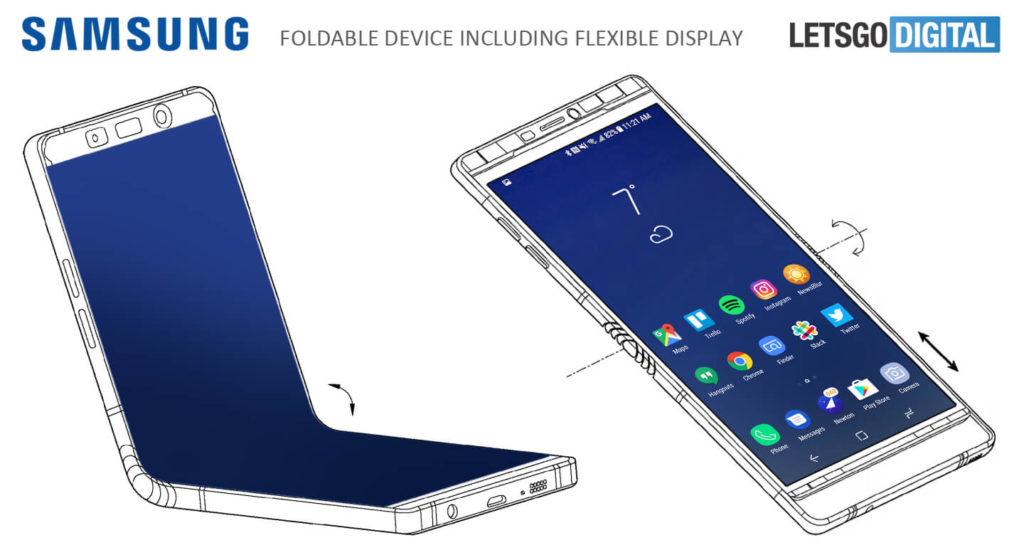 If this is the first time you bumping into the device, Samsung's new foldable smartphone would adopt a display that can be folded vertically and this is unlike the early prototypes. The device would be just like a normal smartphone and operated normally if laid out flat but if folded, the top and bottom portions of the panel can be operated separately. However, a second hidden display would pop up if the device is completely folded which would allow the users to glance at notifications, weather forecast, and some other information.
BTW,foldable smartphone isn't named Galaxy X. https://t.co/kb7TEDlrdL

— 萌萌的电教 (@MMDDJ_) July 23, 2018
Read Also: Samsung goes neck and neck with Xiaomi in India, Canalys Q2 2018 report shows
The first production of the device is said to be limited by Samsung to around 300,000 and 500,000 units depending on the demand on the product. The pricing of the smartphone could have a high starting price of $2,000 but if the demand on the product is high just like the original Galaxy Note Edge, the brand might significantly increase and improve the next generation of the foldable smartphone.