Meizu has a launch event coming up on Aug. 8 for unveiling Meizu 16 and Meizu 16 Plus smartphones. Today, the Chinese manufacturer has confirmed through its official Weibo account that apart from unleashing Meizu 16 series smartphones, the company will be also announcing Meizu Gravity speaker.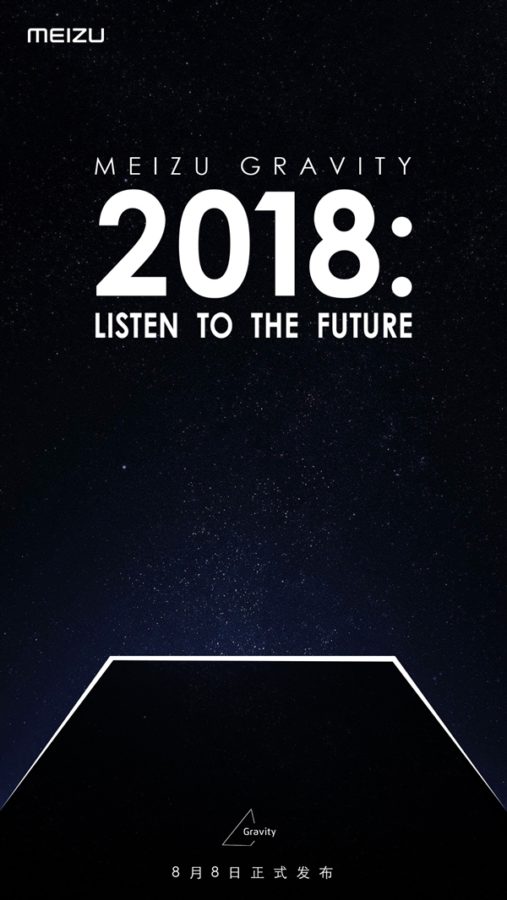 In May 2016, Meizu had teased the arrival of Meizu Gravity speaker. Since it had encountered technical difficulties in mass producing the speakers, the Chinese manufacturer could not release it. However, the company seems to be all set to debut it officially alongside the Meizu 16 and Meizu 16 Plus speakers on Aug. 8.
Meizu Gravity is Wi-Fi and Bluetooth speaker that features a pair of 1.25-inch full-range speakers. An aux port is also available on the device. Compared to conventional speakers, Meizu Gravity offers 30 percent more magnetic flux density. The high sensitivity speaker by Meizu has been built in partnership with Dirac to ensure impressive audio.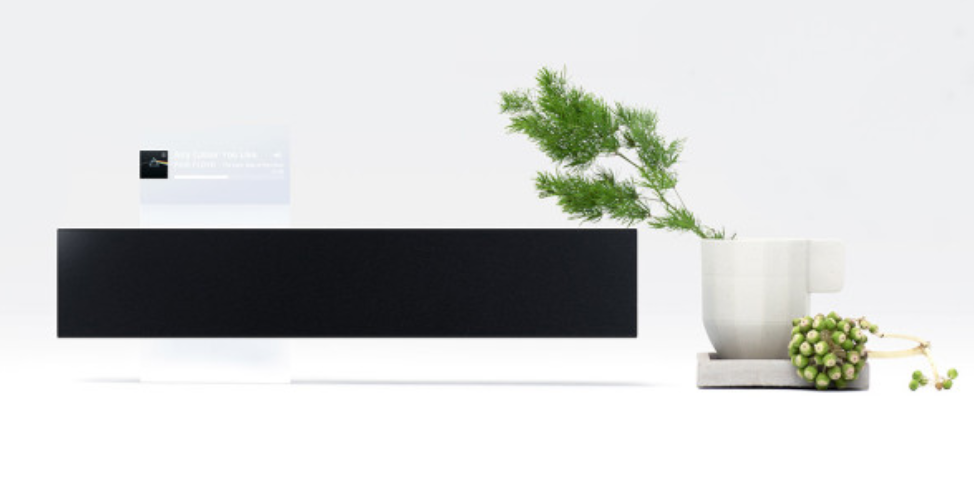 The Meizu Gravity has a compact form factor as it measures 262 x 58 x 74mm. Since it features a transparent acrylic base, it appears as it the speaker is floating in the air. It is also equipped with a prism heads-up display that shows track information on the transparent surface. The design of the floating speaker with floating display was conceived by Kosho Tsuboi, a well-known designer from Japan.
There is no information on the pricing of the Meizu Gravity. In December 2016, the speaker was crowdfunded on Indiegogo with a price tag of $169.
Read More: Meizu X8 with notched display, Snapdragon 710 appears in leaked shot
As far as the specs of the Meizu 16 series are concerned, recent reports have revealed almost everything about the upcoming Meizu 16 and 16 Plus smartphones. The Meizu 16 Plus will be arriving with a 6.5-inch S-AMOLED display equipped with an in-screen fingerprint reader. Its back panel will feature 12-megapixel + 20-megapixel + 20-megapixel triple camera setup. A 3,570mAh battery enabled with mCharge fast charging will be powering the smartphone.
The Meizu 16 will be a smaller phone with a 6-inch AMOLED display. It will also feature an in-screen fingerprint scanner. The handset will be featuring a 2,950mAh battery. The Snapdragon 845 SoC will be powering the Meizu 16 and 16 Plus smartphones. Also, the Meizu 16 series will come preloaded with Android 8.1 Oreo.