Black Shark to announce two new products at ChinaJoy, may be accessories for its phone
by Habeeb Onawole ago0
ChinaJoy begins in a few days and quite a number of manufacturers are expected to be in attendance. Some will be showing off already existing products while others like Xiaomi will be unveiling new ones. It has also been reported that Black Shark will bring two new products to the event.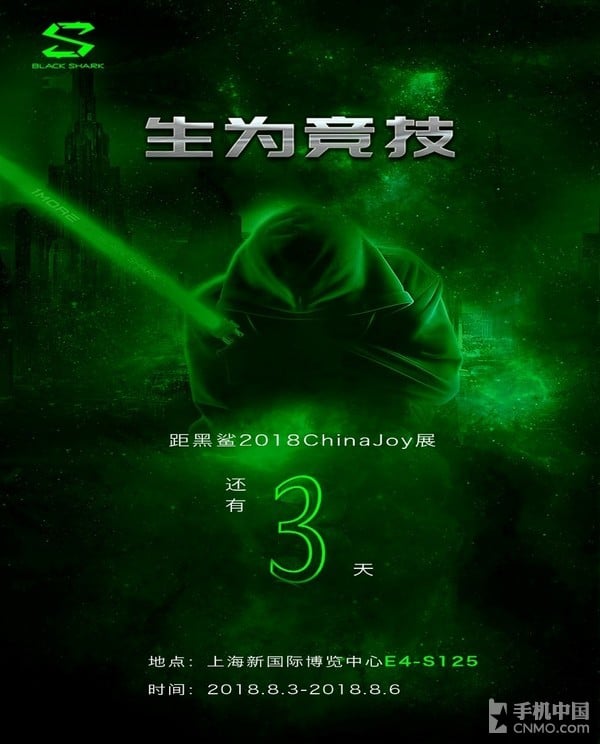 The teaser poster shows a cloaked Jedi with a green lightsaber. If you look closely at the weapon, you can see the word "1MORE" written on it. For those who don't know, 1More is actually the brand that makes Xiaomi's earphones, so we presume one of the products is a gaming headset made by 1More but for Black Shark.
There is no clue for the second product but it is rumored to be gaming-related and may even be an accessory for the Black Shark Gaming Phone.
READ MORE: Samsung rumored to be developing a gaming smartphone
Black Shark is also rumored to be planning a gaming tournament at the event. So if you are interested in winning some cool gifts, you may want to visit their booth at the event.
(Via)