OnePlus is aiming to expand its offline presence in India
OnePlus, the China-based smartphone manufacturer, which has now grabbed the top spot in the Indian premium smartphone market, surpassing Samsung, is now aiming to expand its offline presence.
This development comes after it was revealed that OnePlus is planning to make India, which is the world's second largest smartphone market, its second headquarters by the end of this year.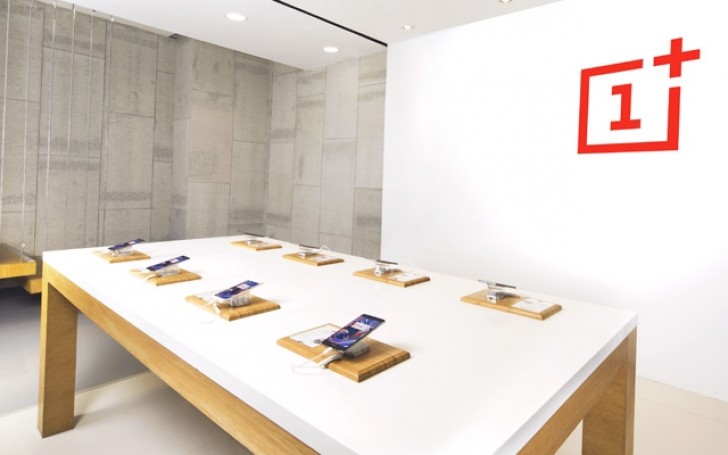 In an interview with Reuters, OnePlus India General Manager Vikas Agarwal had said that the company is planning to establish around 10 retail stores across the country in the second half of 2018. Currently, the company is operating five retail stores in India.
Along with the expansion of its retail stores in India, OnePlus is also planning to start a Research & Development (R&D) unit in the country. Apart from the fact that India is the world's second largest smartphone market, it also accounted for one-third of OnePlus' revenue of $1 billion last year.
The Chinese smartphone brand sells the majority of its smartphones through Amazon India, with which it has entered into an exclusive partnership, as well as on its official online store in India.
Vikas Agarwal had said that all the OnePlus phones sold in India were manufactured locally. He also added: "We've already upgraded to local production of the components and will continue to look at further plans as the government announces the next wave of localization."
Last week, OnePlus opened three new experience stores in India — one each in Mumbai, Kolkata, and Bangalore. Thanks to this offline stores, the sales of OnePlus 6 grew by 91 percent compared to the sale of OnePlus 5.
Read More: Android P is coming to OnePlus 3 and OnePlus 3T, skips Android 8.1 Oreo
According to the report from Counterpoint, OnePlus is now the leading smartphone brand in the premium phone segment in India with around 40 percent market share. Reflecting on this development, Pete Lau, CEO of OnePlus said that India has become a benchmark for creating successful global products.