Join Tomtop VIP Without Shelling Out A Single Dime For A Month!
by Vinay Patel ago0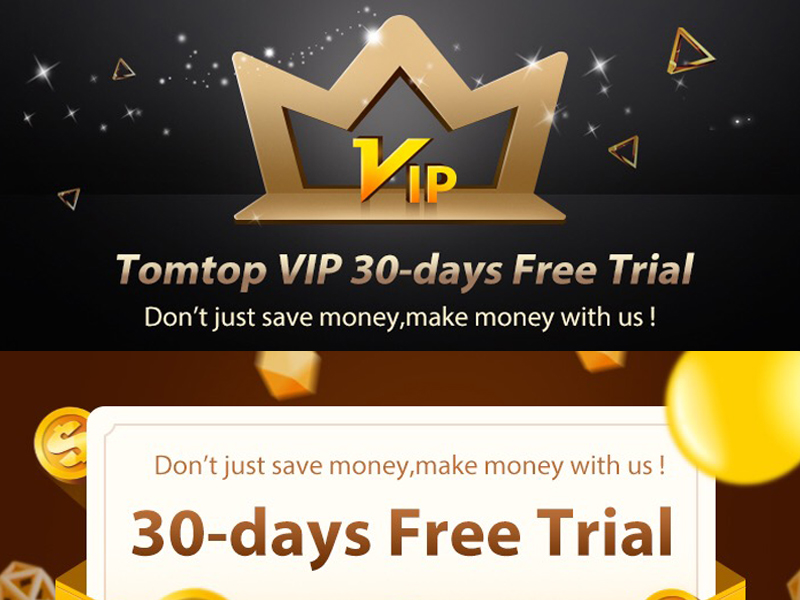 Joining Tomtop VIP just got more lucrative. The site is giving cost-conscious buyers an unmissable opportunity to not only save money but also earn a considerable amount of cash without breaking much of a sweat.
Being a member on other e-commerce websites neither gives you the right to distribute nor does it reward you for recommending friends to become their member, but Tomtop VIP is bent on changing that. Keeping in line with that, the social e-commerce platform is giving its consumers a chance to get free one-month VIP membership.
You'd normally need to shell out $8.25/month in order to join Tomtop VIP, but much to the delight of consumers who are reluctant about becoming a VIP member, the site is giving them a free trial which will be valid for an entire month. It is worth noting that the membership comes with an opportunity to earn as well.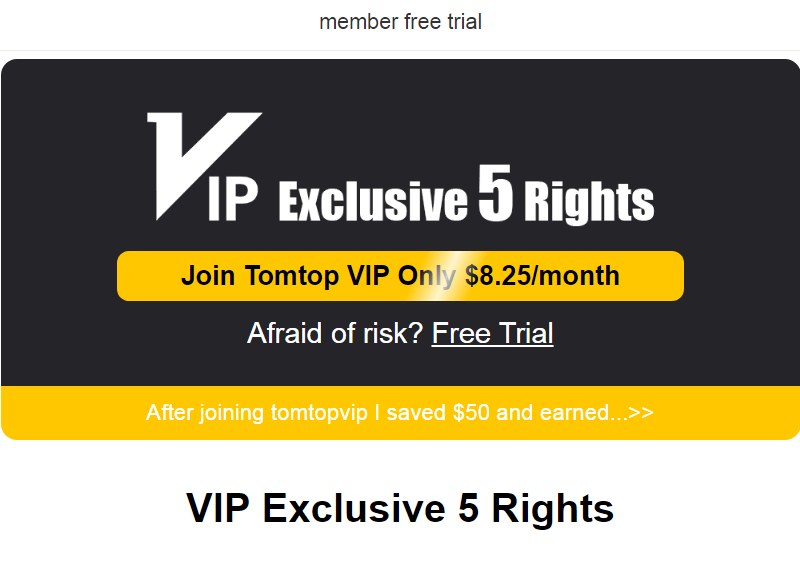 Tomtop VIP membership comes with 5 exclusive rights. First off, VIP members are eligible to get 10% off their own purchase. Aside from getting exclusive customer service, members can earn $49.5 for just recommending friends to join the VIP.
Furthermore, members can open a shop without risking anything or be worrying about inventory and shipping. As if that weren't enough, VIP members get a considerable 10% of sale rebate by sharing all products in Tomtop VIP platform.
If you're interested in starting your 30-days free trial, all you need to do is to click here.
Get Your Free One-Month Tomtop VIP Membership