China smartphone shipments rebound in Q2 2018: Digitimes
The Chinese smartphone market has been on a decline for a while, with shipments hitting its lowest level in Q1 2018. An earlier report by Canalys showed that the total number of phones shipped in China fell short of the 100 million mark in a quarter and that was the first time the market was witnessing such slump since 2013. A fresh report by Digitimes shows that the market may have experienced a rebound in the second quarter of the year. The report indicated that the market grew by 2.2% year-over-year (YOY). The growth is also estimated to be 10% higher than that of Q1, peaking at 94.2 million units. This is slightly higher than the less than 90 million units shipped between January and March.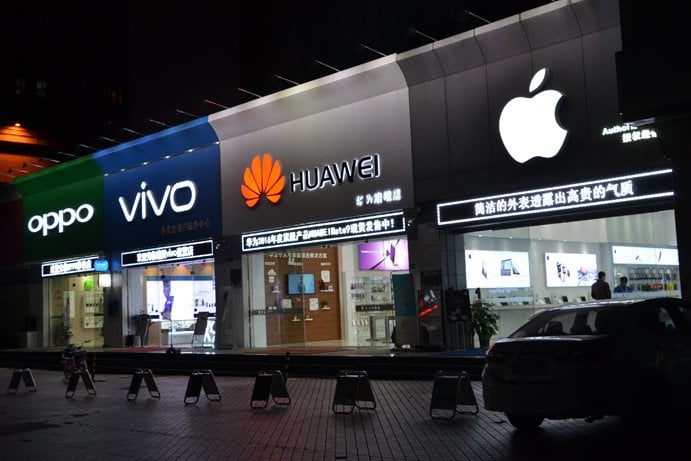 The impressive Q2 2018 shipment is said to have been spurred by amazing performances by the top four market leaders namely Huawei, Xiaomi, Oppo and Vivo.  The four companies had improvements in their shipments of up to 10% in the second quarter. However, the projections for the four companies by Digitimes for the remaining quarters of the year don't look too promising.  Xiaomi is expected to report flat shipments for the last half of the year, while Huawei, Oppo and Vivo could see single or even double-digit percentage declines domestically for the last two quarters of 2018.
Read Also: Huawei shipped more smartphones with notched display than any other company in H1 2018
Digitimes also captured the sales of Apple's iPhone models which notably was on the decline. Sales of iPhone X, iPhone 8 Plus and iPhone 8 declined on a sequential basis, as did sales of older iPhone models. But that could potentially change in the remaining quarters with the three new models that Apple is expected to unveil and launch next month. In addition, the report also reaffirms Huawei's global surge which saw it surpass Apple to emerge as the second largest smartphone manufacturer in the world.
(source)