Kingston's gaming division HyperX unveils its first gaming micro SD cards
At this point in time, all brands are coming out with different products to ensure that they stay relevant in the market. To this end, Kingston's gaming division HyperX just released a gaming-focused micro SD card. The gaming-centric microSD card is available in three capacities; a 64GB, 128GB and 256GB storage variant.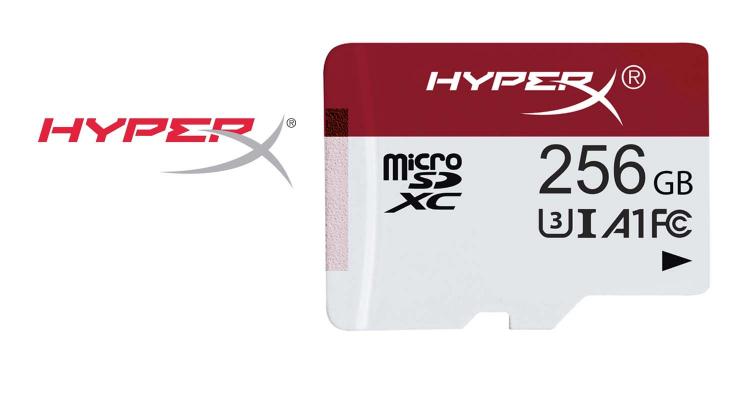 One may want to ask the difference between this gaming-focused micro SD card and the normal SD card? The gaming-focused micro SD cards are usually embedded with high speed just as the HyperX game focused memory card boast read and write speeds of 100MB/s and 80MB/s respectively. With this speeds, the SD card can be used on Nintendo Switch as it meets and even exceeds the requirement for SD card on the Switch. The micro SD card can also be used on an Android smartphone with speed capable of recording 4K video footage. HyperX boasts the new micro SD cards have the capacity to "meet the needs of on-the-go gamers who download games and downloadable content (DLC) and don't want to carry multiple cards or wait for long load times."
Kingston is very well known for its storage cards but this line is specifically targeting gamers and storing game files, which need to be faster than a normal micro SD card that is storing photos, videos and music. The HyperX Gaming micro SD cards designs meet UHS-1, CL10, Speed Class (U3) and A1 performance requirements. A1 means that it is able to store apps and games and load them on your smartphone as fast as the internal storage on your smartphone.
Read Also: The SanDisk 400GB MicroSD Card Is The World's Largest Capacity microSD Card
The HyperX microSD cards are already available to buy. For the prices, the 64GB capacity variant starts at $49.99 while the 256GB costs $199. The products will be available on Amazon in the U.S and Canada.
(via)