Qualcomm to switch to new naming schemes starting with the Snapdragon 855
by Habeeb Onawole ago0
It wasn't too long ago that Qualcomm announced that its mobile processors should be referred to as Mobile Platforms. So instead of saying the Snapdragon 660 processor, one should say Snapdragon 660 Mobile Platform. Now, a bigger change is coming to the way the chipsets are named.
According to Roland Quandt, the American chip manufacturer may be switching to a new naming scheme. This new naming scheme will make it easier to identify chipsets used for mobiles and those used in PCs. Proof of the new naming scheme has been found in databases and LinkedIn profiles of some Qualcomm employees.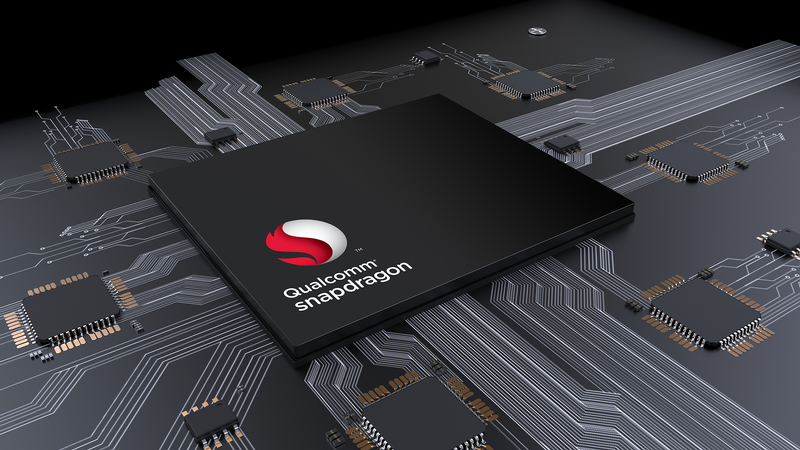 At the moment, the new naming scheme is already in use for two upcoming chipsets. The Snapdragon 855 (SDM855) codenamed "Hena" which will succeed the current Snapdragon 845 flagship, is now being referred to as the SM8150. The SoC will measure 12.4 x 12.4 mm and will be a 7nm chipset manufactured by TSMC.
Winfuture.de reports that the SM1850 may likely not have an integrated 5G modem. Instead, Qualcomm will include a Snapdragon X24 model with support for Cat. 20 LTE. This is surprising as it was reported earlier this year that the SDM855 a.k.a. the SM8150 will come with the SDX50 modem and be known as the Snapdragon 855 Fusion Platform. The only plausible explanation is that there will be two versions of the SDM855 – one with the X24 modem for non-5G phones and the other with the X55 modem for 5G devices.

The second chipset that has also gotten the name change is the upcoming Snapdragon 1000 (SDM1000) codenamed "Poipu" which will power ARM-based computers. The chipset has appeared in documents as the SCX8180 while still keeping the aforementioned codename.
The SC8180 will measure 20 x 15 millimeters which means it is significantly bigger than the SDM855/SM8150. Production of the chipset will also be handled by TSMC and it will be 7nm too.
There are two other processors that have also appeared in documents with the new naming scheme but there is no confirmation as to their true identities. They are the SM7150 and the SM7250. There are speculations that they are probably the new names for the newly-announced Snapdragon 670 and its closer but more powerful sibling, the Snapdragon 710.
In conclusion, all the new chipsets will henceforth have four numbers with the prefix SM (Snapdragon Mobile) denoting its a mobile phone chipset while the prefix SCX (Snapdragon Computing) denotes it' s for PCs and related hardware.