Samsung is known for offering top quality displays on its premium line of Galaxy phones. The Galaxy Note 9 that was released in the previous week features the largest ever screen available on a Samsung phone. The Note 9 is fitted with a Super AMOLED display of 6.4 inches. With Infinity Display design, the smartphone offers an aspect ratio of 18.5:9. It carries support for Quad HD+ resolution of 2960 x 1440 pixels. In 2017, DisplayMate that had awarded highest rating to Galaxy Note 8 for the most innovative and high-performance smartphone display. After conducting various tests on the screen of the Galaxy Note 9, DisplayMate has awarded it the Best Performing Smartphone Display Award by giving it the highest ever A+ grade.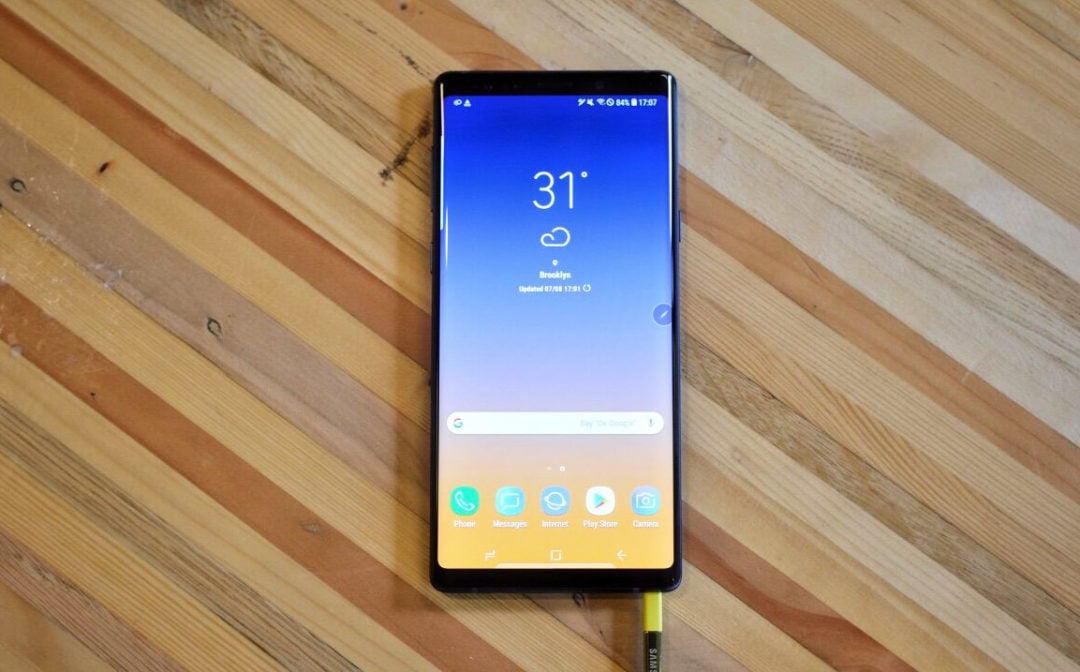 Compared to Galaxy Note 8's display, the screen of the Note 9 produces 27 percent more brightness and 32 percent higher contrast. The Note 9 offers up to 710 nits of brightness. The color accuracy of the Note 9's screen is better than of that existing smartphones, tablets, notebooks, PC monitors and UHD TVs. It supports 100 percent DCI-P3 color gamut. Digital cinema mode that is usually found on UHD TVs that support 4K resolution is also available on the Note 9. The blue light filter can effectively cut down on the blue light emitted by its screen.
Read More: Samsung Galaxy Note 9 launching in India on August 22
Highest Absolute Color Accuracy (0.5 JNCD) – Visually Indistinguishable From Perfect
Smallest Change in Peak Luminance with the Image Content APL (2 percent).
Smallest Shift in Color Accuracy and Intensity Scale with the Image Content APL (0.7 JNCD).
Highest Peak Display Brightness (1,050 nits with 710 nits at 100% APL).
Largest Native Color Gamut (113% DCI-P3 and 142% sRGB / Rec.709).
Highest Contrast Ratio (Infinite).
Lowest Screen Reflectance (4.4 percent).
Highest Contrast Rating in Ambient Light (239).
Smallest Brightness Variation with Viewing Angle (27 percent at 30 degrees)
Smallest Color Variation of White with Viewing Angle (1.3 JNCD at 30 degrees).
Highest Screen Resolution 3K (2960×1440) – 4K Does Not appear visually sharper on a Smartphone.
Here is an official video from Samsung that shows how it had manufactured Galaxy Note 9's massive screen: