Meizu 16X details confirmed: same camera with 16th but bigger battery!
Meizu took the centre stage earlier this month when it unveiled its 2018 fllagship which include the Meizu 16 and 16 Plus. The quaity of the smartphones in relation to their price tag has kept followers of the brand spell bound. The company later hinted that it wasn't done with amazing releases just yet as a midrange model dubbed Meizu 16X is in the works. Meizu's CEO Jack Wang also revealed on the Meizu Community that the company is working on the Meizu X8.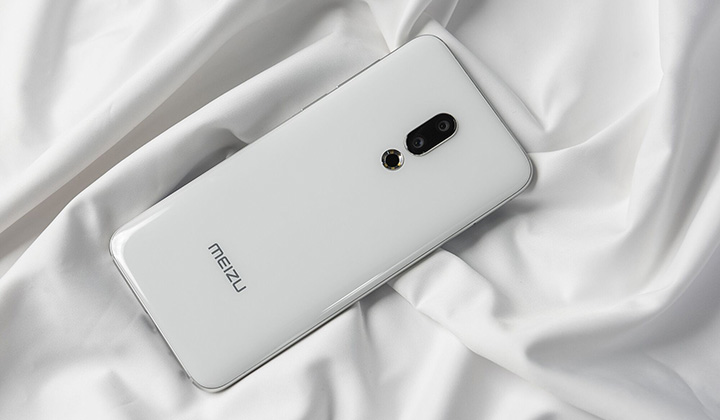 Now, Jack Wong has always been a source of details on pre-launch Meizu models. He shared a couple of details of the Meizu 16 before teh device was launched. The CEO has also revealed some details of the upcoming Meizu 16X on the Meizu Community and we have made a compilation of them. One major aspect we picked from his series of comments is that the Meizu 16X and 16 are not very much different in terms of design.



The Meizu 16X is expected to be released in September and it will feature a Snapdragon 710 chipset. Mr Wong in a recent comment on the forum touted the 16X to be the strongest Snapdragon 710 phone. In addition, he shed light on the display screen parameters of the 16X. The CEO revealed that the Meizu 16X will not feature a notch display design and will utilise the same screen as Samsung's Super AMOLED screen. He noted the difficulty in getting the supply chain to deliver displays without notch as they think that is the future of smartphones. Jack Wong thinks differently and even went on to state that the water drop design used on the OPPO R17 as well as the pop-up design OPPO Find X and Vivo NEX feature are not the future of smartphone designs. The opinion is exclusively his and time will tell if he's correct or not. But his comment stems from the fact that innovation seems to be giving way to copycat designs in the adoption of the notch that isn't a popular design among smartphone users.


Read Also: Meizu 16X scores big on AnTuTu with Snapdragon 710, 6GB RAM
In addition, the 16X camera is also revealed to be the same with the 16th. However, the CEO noted that the battery will be bigger. Recall that the Meizu 16th packs a 3010mAh battery which left some persons disappointed.
(source)