Xiaomi's Mr Bond M1 Smart Clothes Dryer goes on sale for 1099 yuan (~$161)
The Mr Bond M1 Smart Dryer was launched under crowdfunding on Xiaomi Youpin at the beginning of last month. The product comes in two variants, the M1 and M1 Pro Smart Dryer. While the M1 Smart Dryer is priced at 899 yuan (~$136), the M1 Pro model had a crowdfunding price of 1299 yuan (~$196). The good news is the amazing product are now on open sale on Xiaomi Youpin albeit, at slightly higher price tags. Currently, the Mr Bond M1 Smart Clothes Dryer has a 1099 yuan (~$161) price tag while the M1 Pro retails for 1,499 yuan ($220).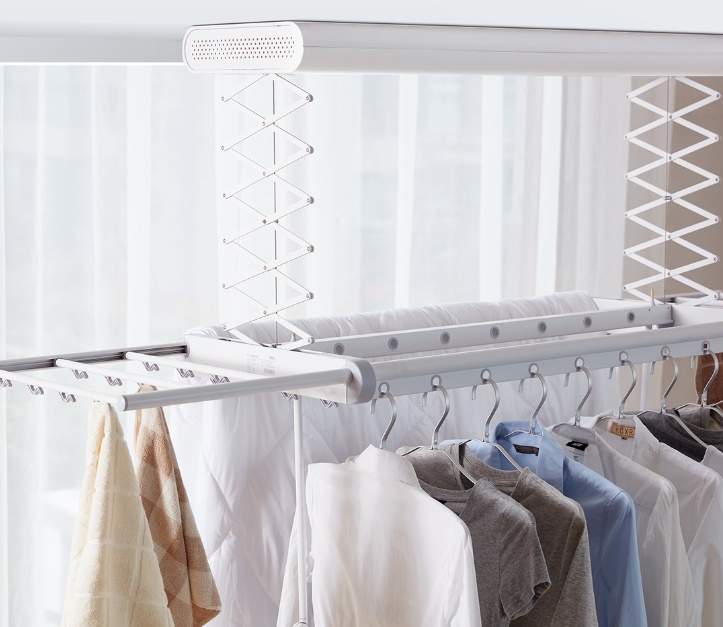 The Mr Bond M1 Smart Dryer comes with a spectacular design which is its biggest selling point. The design allows t to be used even if you live in a compact apartment where there isn't much space. The Xiaomi clothe dryer is built to be attached to the ceiling of your apartment and measures 1690 x 496 x 156 mm when fully extended sideways. If the gadget is folded, it adopts a dimension of  1000 x 316 x 73 mm. As noted earlier, it is available in two variants dubbed Mr Bond M1 and Mr Bond M1 Pro Smart dryer and the difference lies in the presence of an electric heating filament and fans that blow hot air to your laundry to dry them faster. This feature is absent in the M1 model.
Both models come with a machine operated mechanical lift which is operated via a button switch that controls the extension or distention of the rack and dryer from the ceiling mount. The lift can be extended downwards up to 1200mm at the press of a button while the dryer on the M1 Pro can be extended by hand up to 940mm. The dryer can hold clothes with a maximum weight of 30kg. Both models come with LED lighting designed in such a way that stacking clothes on the rack does obstruct the view. The product is a smart gadget as it can be controlled directly from a smartphone via the Mi Home app.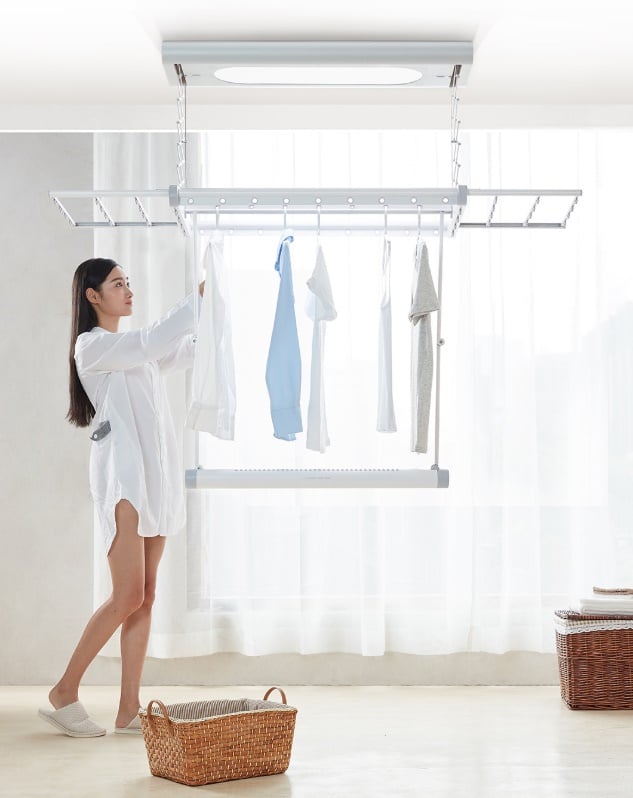 Read Also: Xiaomi unveils the Turok Steinhardt Driving Glass priced at 199 yuan ($29)
We don't have any idea if Xiaomi plans to launch this product for the global market but we doubt if that will happen anytime soon. At best, interested buyers from outside China will have to shell out the premium price tag such products carry when offered on third-party retailers like GearBest, Banggood etc. For those in China, the Mr Bond M1 Smart Clothes Dryer and M1 Pro are presently available to buy on the Xiaomi Youpin website.