Palm 'Pepito' to be world's smallest phone with smallest battery
by Michele Ingelido ago0
Recent leaks and reports have confirmed multiple times that Palm is planning a comeback in the smartphones market. In case you don't know, this manufacturer hasn't released a phone since 2011. According to a fresh report on AnroidPolice, this will be the smallest phone in the world but also the one with the smallest battery. From what sources are suggesting, it will sport a 3.3-inch display showing images at an HD resolution and a battery with a capacity of just 800 mAh. Even though the display is very small and it has a low resolution (so it will not consume a lot of energy), with a such a small small battery we do not expect the upcoming Palm phone to have a long battery life, especially if we consider its rumored specs.
But we also have to admit that in this sized phone there isn't any room left for inserting a big battery. According to rumors, the phone is actually in the works and it is codenamed Pepito. It will be equipped with a low-end chipset: the octa-core Snapdragon 435 by Qualcomm. Despite being an entry-level SoC, this chipset is perfectly able to run Android in its standard edition: indeed, from what leaks suggested, this phone will not run Android Go.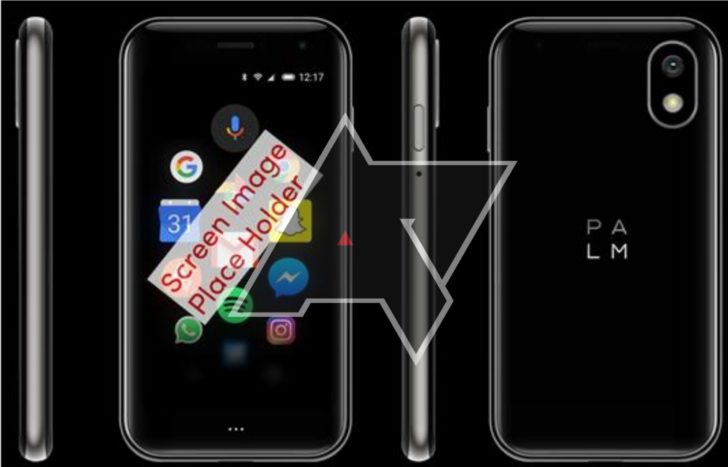 The chipset is expected to be paired with 3 GB of RAM and 32 GB of internal storage, but reports do not exclude the arrival of different memory configuration. Unfortunately, there will not be a headphone jack on the Palm Pepito. The device is expected to be released in 2018 in at least two color variants: titanium and gold. It is speculated that it will be launched in the U.S. market through the known carrier Verizon, while there is no info about it coming to other markets at the moment.
Would you get such a small phone with a tiny battery?
(via)