Samsung Galaxy S10 to come in three models, one with triple cameras
Samsung launched its 2018 Galaxy flagship earlier this year. The Galaxy S9 models weren't so impressive as they only had some upgrades over the Galaxy S8 series but not so much of what fans expected. There are indications the Korean giant is already working on the Galaxy S10. According to an insider source, the Galaxy S10 will come in three different models and one of the versions will feature a triple camera setup. This is sort of a confirmation of earlier reports that the Galaxy S10 will have triple rear cameras. The Galaxy S10 is also said to include a budget-model, targeted at consumers who consider price as a major determinant of getting a phone.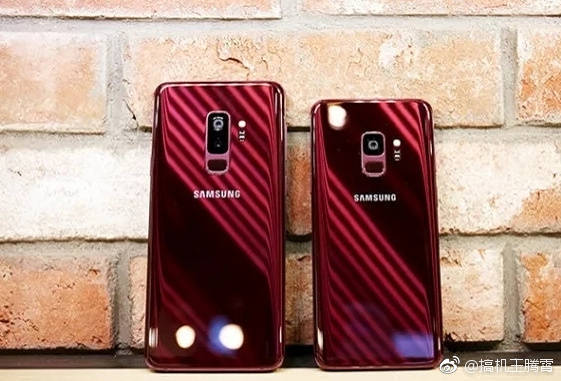 The source hinted that all three models will pack a 12MP wide-angle lens with 78-degree FOV as well as a 16MP super wide-angle lens with a field of view of 123 degrees. The source also disclosed that the high-end Galaxy S10 Plus will exclusively pack a third 13MP telephoto lens with a 45-degree FOV. In addition, the Galaxy S10 models will follow suit with the S9 in having support for Samsung's dual aperture (f/1.5 and f/2.4) technology.
In addition, the Galaxy S10 Plus is said to come equipped with optical image stabilization in the wide-angle and telephoto lenses, just like the setup on the Galaxy S9 Plus and Note 9. Previously, the Galaxy S9 featured a single 12MP sensor, while Samsung's Galaxy S9 Plus came equipped with two 12MP sensors, one a wide-angle lens and the other a telephoto lens. Samsung will likely utilize the triple camera setup by combining the image data from all three sensors for improved clarity and light performance but we are not so sure about how it will pan out.
Related: Samsung Galaxy S10+ may feature dual selfie and triple rear cameras
On the display end, the Galaxy S10 models are expected to have a 5.8-inch display on the base model, while the mainstream model will have a 6.1-inch display. The high-end Plus model will pack a 6.4-inch display. Unfortunately, the source hinted that the Galaxy S10 may not have the much-expected on-screen fingerprint sensor. Rather, the fingerprint sensor will likely remain on the rear of the device. However, the source included a caveat that Samsung's plans for the Galaxy S10 could change between now and next year when the models are expected to drop.
(source)