Samsung opens world's largest mobile experience centre in Bengaluru, India
Samsung has opened the world's largest mobile experience centre at Opera House on Brigade Road in Bengaluru, India. The Opera House, which has been renovated and restored, will bring together technology, lifestyle, and innovation to offer unique experiences to people.
The experience centre of Samsung, named Samsung Opera House, will showcase various products and provide product experiences, built around Samsung's philosophy of Discover Tomorrow Today. It also includes transformative technologies such as Virtual Reality (VR), Artificial Intelligence (AI) and the Internet of Things (IoT).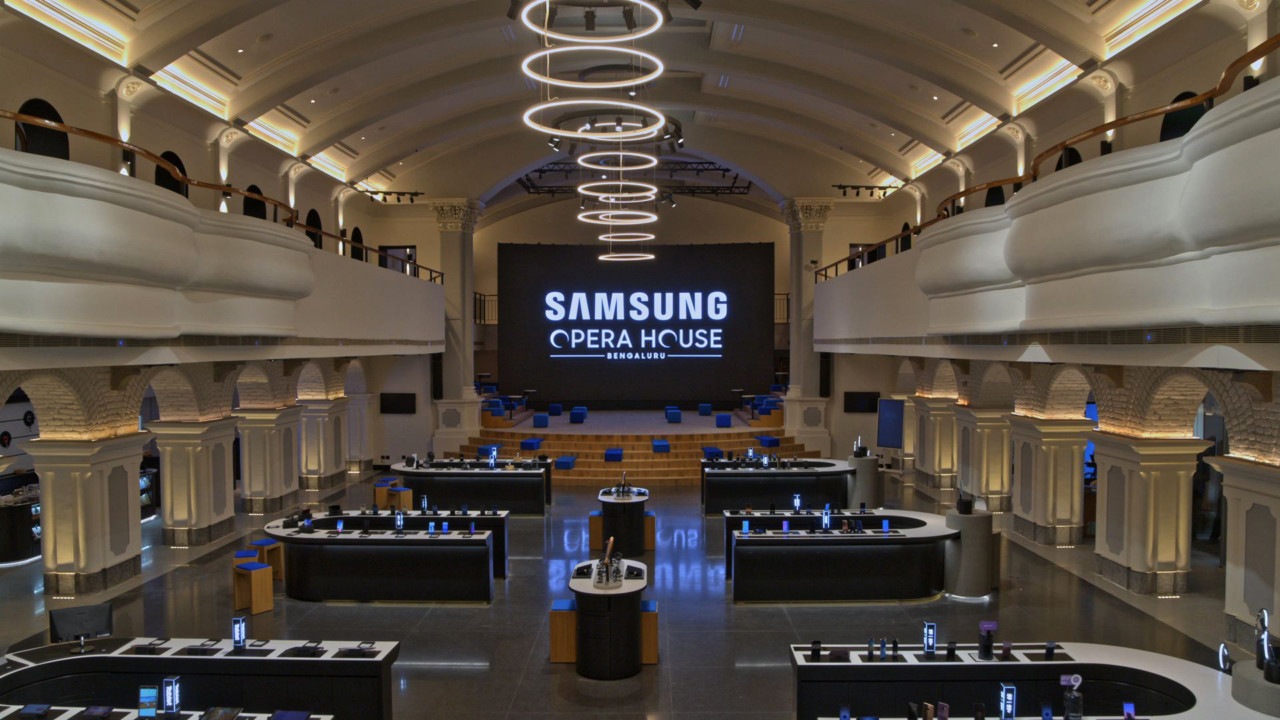 Commenting on this development, H.C. Hong, President and CEO, Samsung SouthWest Asia, said:
Noida got the world's largest mobile factory and now Bengaluru has got the world's largest mobile experience centre. Samsung has taken a leap from 'make in India to make for India' and now 'make for the world'. We have curated never seen before experiences that will excite people of all age groups alike.
It houses the entire range of Samsung electronics, from smartphones, tablets, televisions, audio equipment, and consumer electronics. A VR zone lets consumer experience the Galaxy VR devices which enables users to experience 4D Sway Chair or the Whiplash Pulsar 4D chair that makes 360 degrees three-dimensional movements.
There's a home theater zone that lets customers watch movies, provided they book a slot ahead of time. There'll also be a 24-feet wall that features all the mobile accessories, including cases, covers and power banks.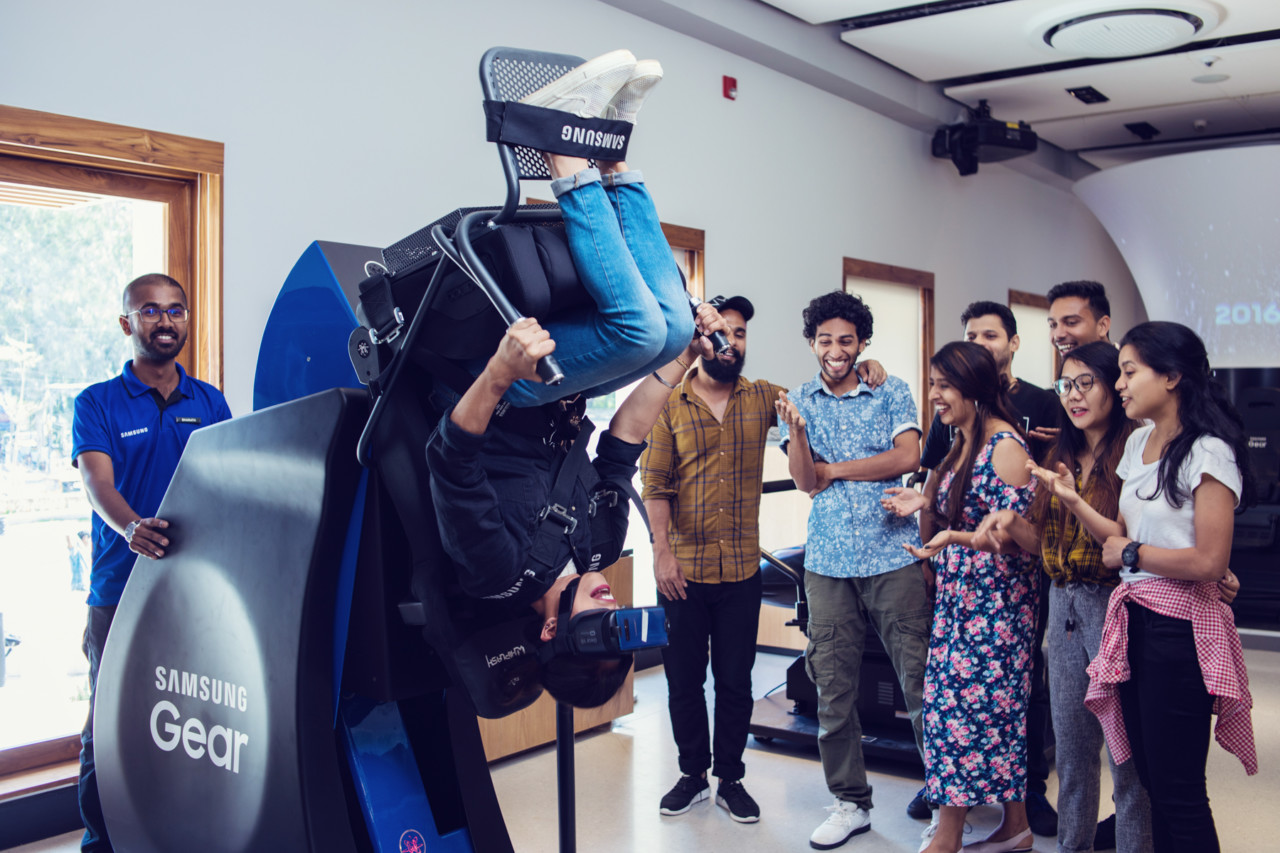 The company will also showcase QLED TV, Smart TVs, The Frame, and Family Hub Refrigerators. The Home Appliance zone will have a kitchen set up where a chef will provide live cooking demonstrations using Samsung smart ovens.
Samsung Opera House is aiming to become the innovations, lifestyle, entertainment and culture hub of Bengaluru with events being organized around fitness, photography, gaming, music, movies, food, stand-up comedy, technology and startups at the sprawling plaza area, round the year.
Read More: Samsung's Galaxy A9 Star to soon get a gradient color option in China
Along with this world's largest mobile experience centre, the South Korean giant has also opened the world's largest mobile factory in India earlier this year, located in Noida. The company currently has two manufacturing facilities, five R&D centres and one design centre in India.