Xiaomi Mi Bunny Trolley Suitcase for Children launched priced at 349 yuan (~$50)
Xiaomi has launched a new suitcase under the Mi Bunny brand which is focused on children's products. The Mi Bunny Trolley suitcase comes with a compact size and has innovatively designed storage compartment as well as a mute cast and a free DIY sticker. The suitcase is priced at 349 yuan ($50) and will go on sale from September 30 on Mi.com.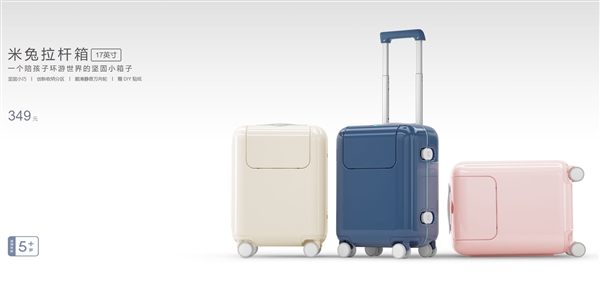 The Mi Bunny Trolley Suitcase comes with a 17-inch size and is designed for children over 5 years old. It weighs just 2.9kg while the internal compartment has a capacity of 26L. Xiaomi says the 16L compartment can contain a child's clothing that can last 7 days in summer camp or up to 3 days clothing during winter. The suitcase is available in Pink, Navy Blue, and White colours.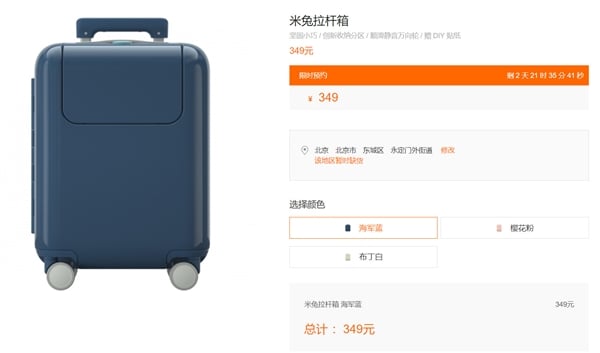 The trolley suitcase comes with a four-speed adjustable lever made of aluminium. The rod has a smooth feel and the highest lever point gives kids that are more than 100cm in height a comfortable carriage. The trolley case itself is made from durable German Bayer PC material. The finishing is superb and the luggage is more resistant to impact and deformation.
Furthermore, the Mi Bunny Trolley Suitcase has a separate storage area that opens from the upper part of the front. The compartment has a storage capacity of 6.5L and a diameter of 16mm. The inside uses water-repellent fabric. The main compartment comes with three different areas for storing garment, shoes, or wet clothes. Each of the compartment has a zipper which prevents the clothing and other accessories from getting scattered while on the move.
Read Also: Xiaomi Mi Bunny Smartwatch 3 (4G version) with AMOLED display, Gorilla Glass 3 launched
Xiaomi added a tweak to the luggage which children will likely find attractive and that is the cartoon cute eye sticker which is pasted on the smooth surface of the box. The sticker is waterproof, flexible, can be pasted repeatedly and won't get torn easily. Even if the sticker is torn off, there won't be any mark left on the surface of the box.
(source)