Huawei Watch GT secures FCC certification revealing a 410mAh battery, NFC
It was revealed earlier this month that Huawei has got a new smartwatch in the works when the watch was certified in Europe. The smartwatch adopts the moniker Huawei Watch GT but details of the wearable device were not revealed. The Watch GT has now reportedly been certified by the FCC. This time around some details of the device also tags along on the certification page.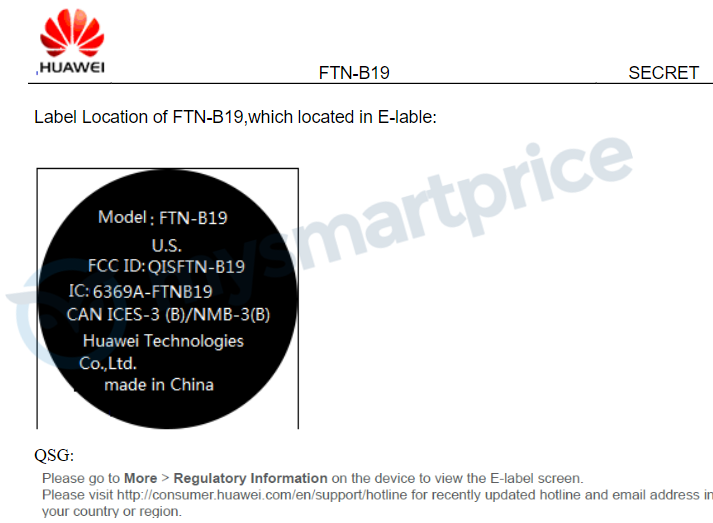 The Huawei Watch GT is revealed to pack a 410mAh battery which is slightly smaller than the battery capacity of the Watch 2 with a 420mAh battery. However, the battery size is pretty impressive. Moreso, it is bigger than the 291.8mAh cell onboard the latest Apple Watch 4.  Despite the big battery, the Watch GT will also support 5W charging using a charging pad. The charging pad utilises a USB Tye-C port.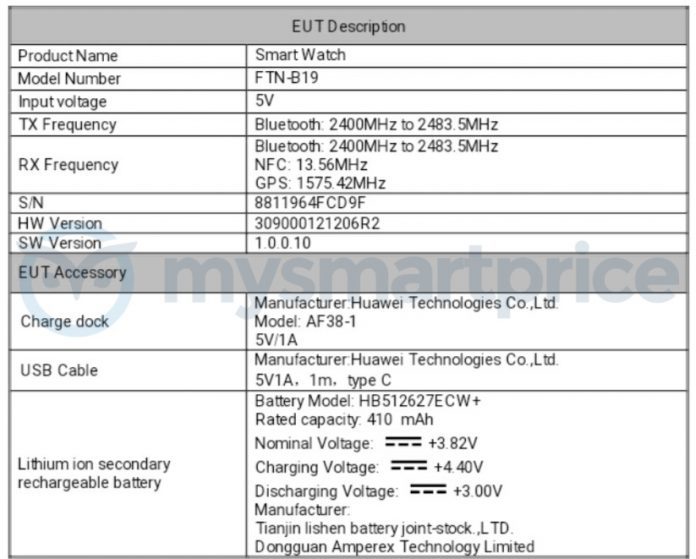 Read More: Huawei Watch 3 may likely be called Watch X as Huawei applies for trademark
Other features revealed to be on the Watch GT includes a GPS and as such will come with several fitness-focused features. The smartwatch is also expected to come with NFC support. With this feature, users will be able to make contactless payments via Google Pay, Huawei Pay and in China perhaps AliPay, Tencent Pay and others. While the FCC document doesn't reveal any more than these, the Huawei Watch GT is expected to be powered by Snapdragon Wear 3100 processor. The device will also likely run Wear OS from the go. Huawei is expected to launch the Watch GT on October 16 when the Mate 20 series will also be launched.
(via)