Huawei announces limited big discounts of up to 1000 yuan for China's National day holiday
Huawei yesterday announced a plethora of discount offers for its models on the official Huawei flagship store on Tmall. The discount offers are only for a limited time (September 29 to October 7) and will see selected models getting price cuts as much as 1000 yuan. The participating models include the Honor Note 10, Honor 9i, and Honor V10 and several other Huawei devices like headsets, power banks, selfie sticks etc.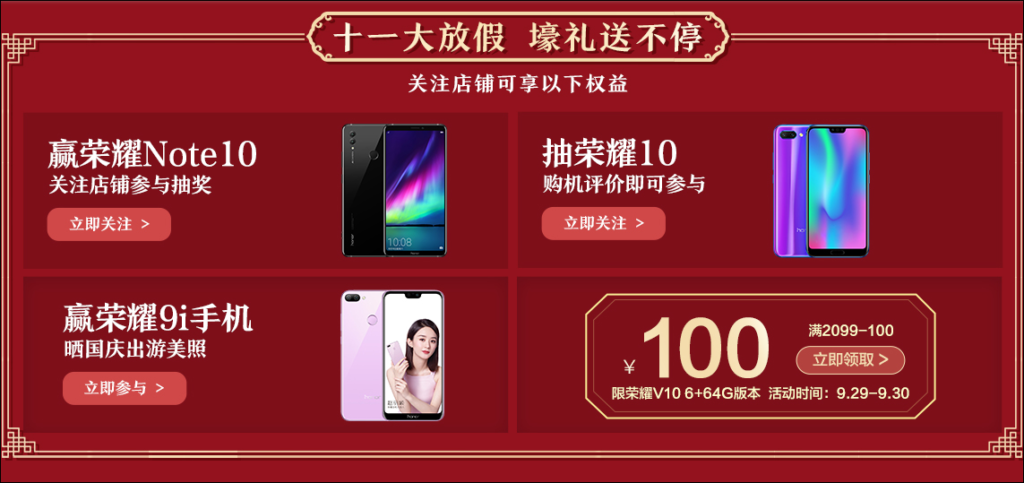 The Kirin 970-powered midrange Honor V10 received the biggest slash in its price. The 6GB + 64GB variant received a 1000 yuan price cut to sell for 1999 yuan, down from 2999 yuan. The 4GB+64GB version of the Honor V10 also got a 600 yuan cut in its price and is on offer for just 1899 yuan. Further, the 6GB+128GB version received a 500 yuan price cut, offered for 2799 yuan. The variant is also bundled with a free random gift of a speaker, headphone, protective case and other gifts. Finally, the 8GB+128GB version got a 1000 yuan price cut and an additional 180 yuan coupon, coming down to 3119 yuan.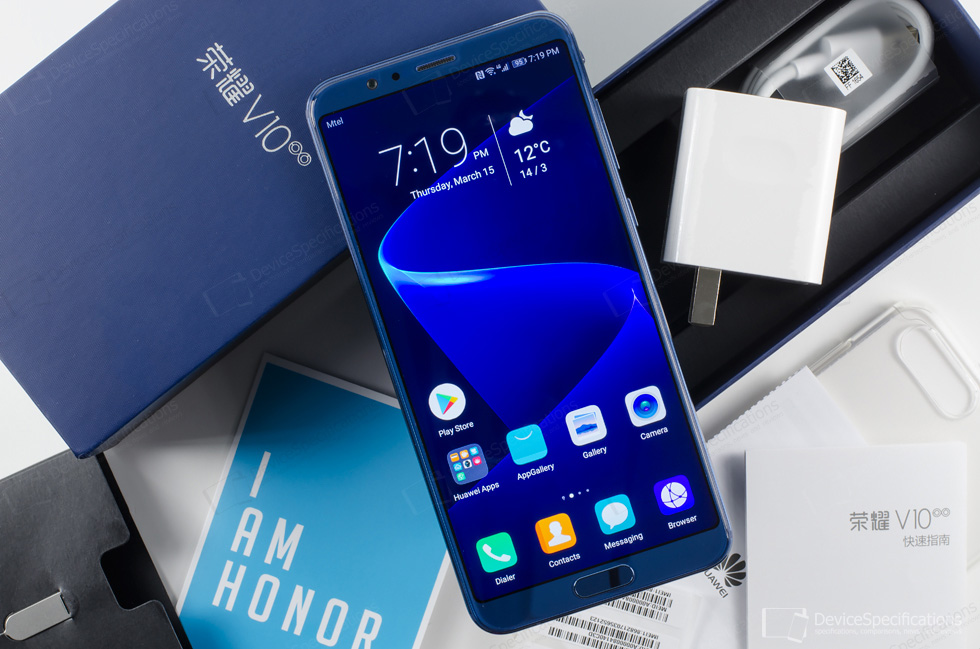 Read Also: Benchmark Controversy Update: Huawei provides open access to "performance mode"
The Honor Note 10 also received a 100 yuan price cut bringing the price down to 2699 yuan. The Honor 9i 4GB+64GB variant equally gets a 100 yuan limited time price cut to retail for 1299 yuan with a free headphone. While the 4GB+128GB variant was on offer for 1599 yuan.  In addition, Huawei also promised to dole out a free data cable each to the top 30,000 consumers who placed orders on the day the promotion commenced which is September 29.