Intel responds to Qualcomm's claim that Apple leaked its modem tech to Intel
Chipmaker Intel has responded to recent claims by Qualcomm that it was the recipient of the mobile chipmaker's modem technology allegedly shared by Apple illegally. The response was contained in a press statement issued by Steve Rodgers, Intel's vice president and general counsel who described the allegation as rhetorics. Mr Rodgers stated that his company would continue to puncture Qualcomm's claims in court.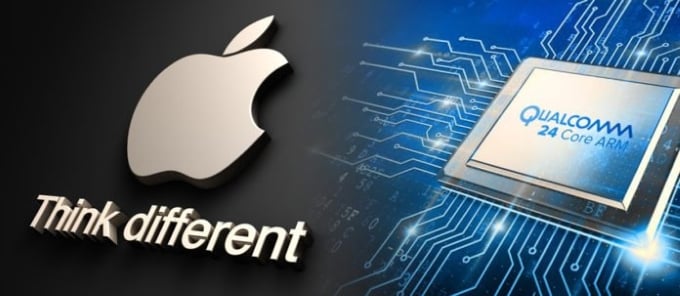 Among other things, he didn't fail to tongue-lash Qualcomm for its anti-competition behaviour, noting the series of fines that have been slammed on the company. TheIntel VP also disclosed that Qualcomm failed to win its case on 88 patent claims it said were infringed by several products, including Intel's modem. He also drew reference to another case where a federal judge found "considerable, compelling common proof" that Qualcomm had required companies "to accept a separate license to Qualcomm's cellular [standard essential patents] in order to gain access to Qualcomm's modem chips." The scheme was labelled as a "no license, no chips" scheme that has been found to be part of Qualcomm's anticompetitive conduct challenged in so many countries.
Read Also: Qualcomm Vs Apple: Qualcomm is Suing Apple For Alleged Breach Of Contract
Qualcomm had claimed recently during the hearing of a lawsuit filed against Apple last year that the later has been sharing its code with Intel and that this began several years back. Qualcomm says it got a tipoff from an anonymous posting on a website that samples the opinion of people who claim to have been laid off by Intel. Apple's latest iPhones now utilise Intel modem since ties with Qualcomm has been severed.
(source)