IDC: Xiaomi is the leading brand in India's Smart TV market
by Habeeb Onawole ago0
A few days ago, the international market research firm, IDC, released its report for India's smart home market for Q2 2018. The report covers smart speakers, smart TVs, connected lights, thermostats, and smart home security products etc. The market grew by 107% YOY which is quite impressive but what's more amazing is Xiaomi, a new player in the smart TV market became the leading brand in just six months.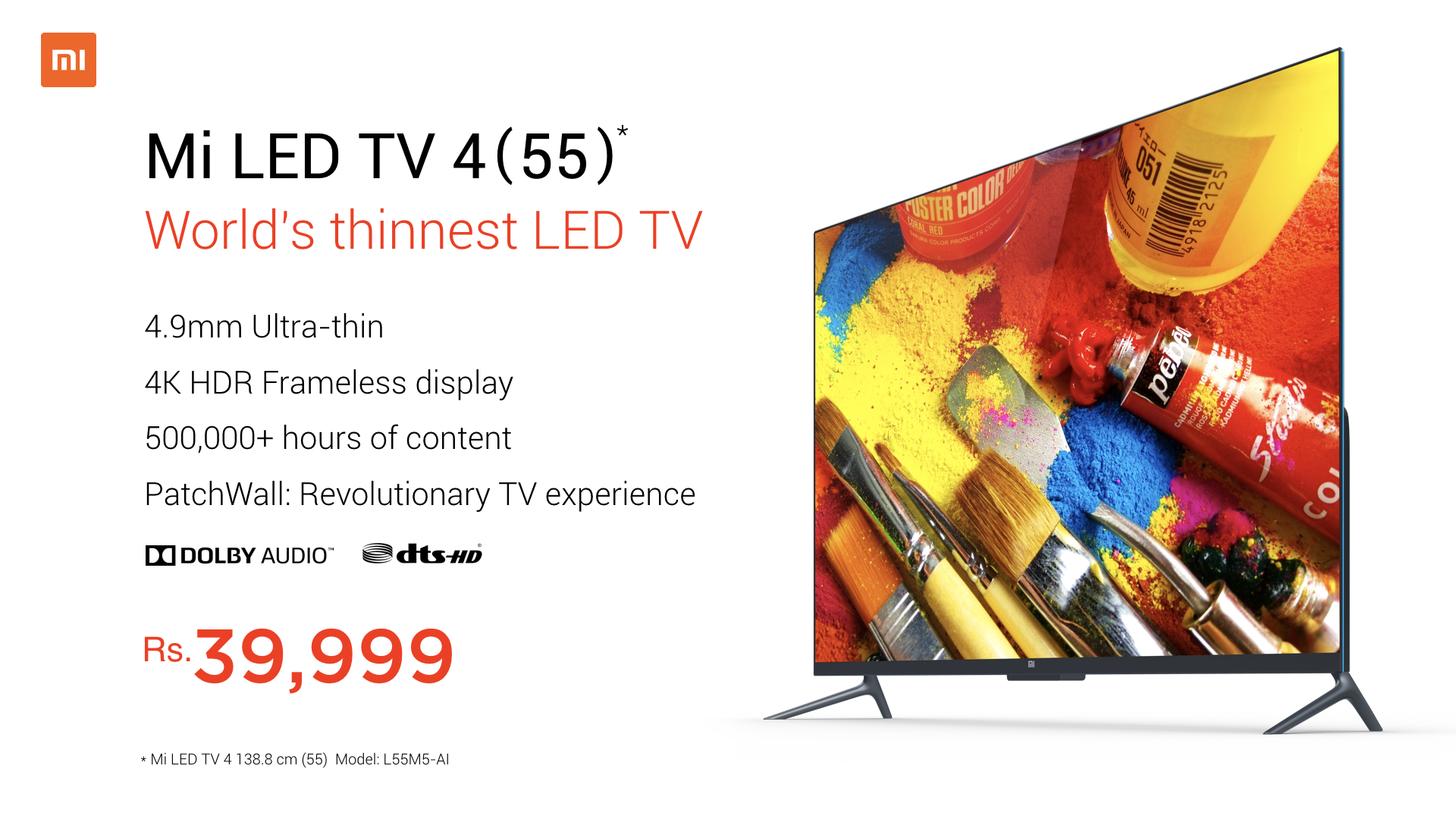 Back in February, when Xiaomi announced the Redmi Note 5 and Redmi Note 5 Pro, it also announced its first smart TV in the country, the Mi LED TV 4 PRO 55". On its first flash sales, the TV sold out in under 10 seconds even with its Rs. 39,999 (~$624) price tag.
In the following months, Xiaomi launched cheaper models of its TVs – the Mi LED TV 4A 32" and the Mi LED TV 4A 43" which are priced at Rs. 13,999 (~$190) and Rs. 22,999 (~$313) respectively and are much more affordable than the first TV it announced. It has also added the Mi LED TV 4C PRO 32" and Mi LED TV 4A PRO 49" to its inventory.
Xiaomi was able to triple its shipments in the second quarter of the year to become the market leader in the smart TV category. According to Xiaomi, they have sold half a million TVs since their entry into India.
READ MORE: Xiaomi Mi Compact Bluetooth Speaker 2 launched in India for Rs. 799 ($11)
Xiaomi's TVs are not just cheaper than that of the competition in India, they are also customized for the market. Owners can connect their set-top boxes to the TV and view the content alongside online content instead of switching from one to the other. The bundled remote with the TV also works with the connected set-top box.