OnePlus 6T promotional video once again teases the in-display fingerprint reader
OnePlus' upcoming flagship, the OnePlus 6Twill likely have as its biggest feature the in-display fingerprint reader it is expected to pack. That has been the subject of a couple of pre-launch promotional activities the company has been dishing out. The in-display fingerprint sensor is once again the subject of a new OnePlus 6T promo campaign released by OnePlus.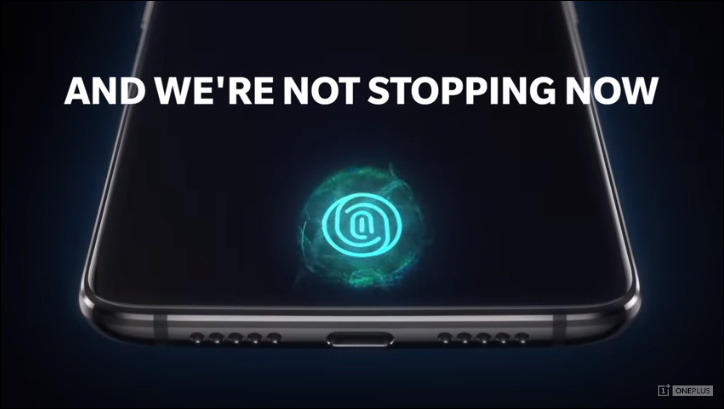 The video is part of the "Unlock The Future" campaign and it tries to relate the innovation that would be at play onboard the device to previous monumental innovations such as the Egyptian pyramids, the balloon of the Montgolfier brothers and the Moon landing by US astronauts. The company is basically telling us that it would keep up its innovativeness.
Read Also: Leaked OnePlus 6T official renders confirms no triple rear cams, listed as coming soon on Amazon
The video also showcases the bottom part of the device and we could see the USB Type-C port at the middle. The port is surrounded by two speaker grills at both sides which should be openings for the mouthpiece or perhaps the audio on the OP6T will see some improvements. We'll find out about that when the device is launched. As for the launch, OnePlus is expected to launch the device on October 17 in India as seen in a leaked invitation letter. The company is yet to officially announce a date for the launch.
(source)