Pre-Order Bakeey A6 Smart Watch For Just $16.89 On Banggood
by Vinay Patel ago0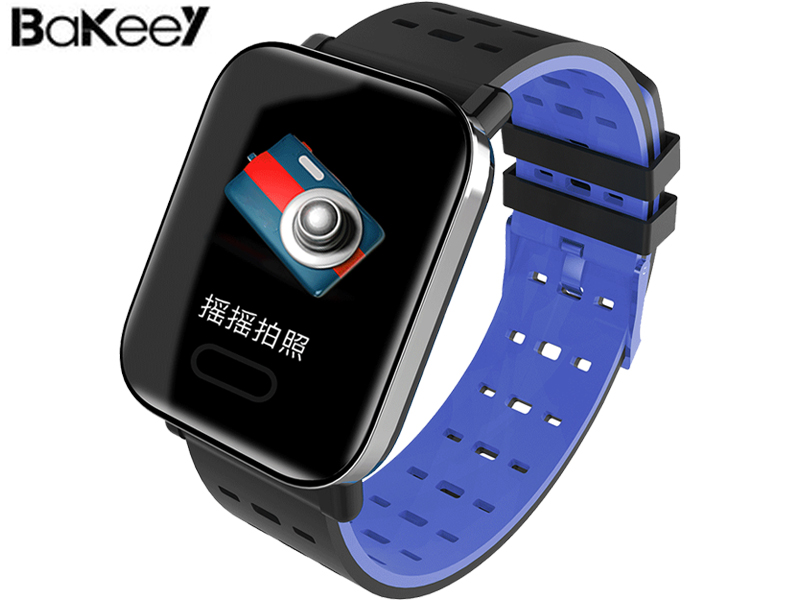 More and more people are becoming conscious about their health and fitness and as a result, the market is crammed with gadgets like smartwatch bracelets that help you lead a healthy lifestyle.
While a top-branded smartwatch would normally set you back a pretty penny, the Bakeey A6 camera smartwatch has gone up for pre-order at a heavily discounted price on Banggood. The A6 is a steeply-priced smartwatch, but much to the delight of cost-conscious buyers, Bakeey is offering it at a dropped price of just $16.89.
This is a significant 66% reduction in the device's original asking price of  $49.99. An absolute bargain at this reduced price, the A6 boasts an impressive array of features that make it an irresistible smartwatch.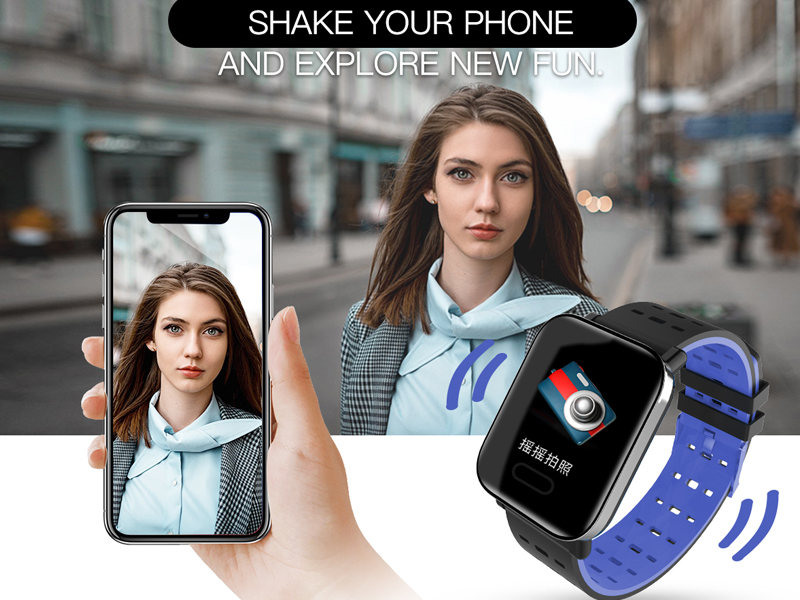 It sports an easily readable, 13-inch ultra color display with 240 x 240 pixels resolution to redefine the big-screen blood pressure smartwatch bracelet. The multi-functional smartwatch comes with blood pressure monitoring, heart rate monitoring, sleep monitoring, sedentary reminder, sports mode, calorie, distance counters and a slew of other awe-inspiring features.
The A6 adopts an intelligent optical sensor for measurement of blood pressure in real-time. Aside from that, the coveted watch can even measure blood oxygen and heart rate without using an App. It can continuously record your movement in real-time as well.
SMS messages and notifications from WeChat and QQ are directly displayed on the screen. Its call vibration feature ensures that you don't miss even a single call. On top of that, you can wear the A6 with confidence while washing hands or when it is raining since it is IP67 certified.
While the Bakeey A6 offers lots more for the wearer to cheer about, it will be up for pre-order at a discounted price only for a limited period of time. The aforesaid discount will only be valid for 200 pieces, while the next 800 pieces will sell for $16.89 and the remaining 1000 pieces will set you back $29.99.
If you're interested in taking advantage of the discount, all you need to do is to follow this link before the remaining pieces sell out. Note that you can choose between blue, orange and black color options.
Get 66% Off On Bakeey A6 Smartwatch
Download Banggood App To Get A 10% Off App Coupon