Get Big Discounts On Electronics And Various Other Items On GeekBuying [Coupons Inside]
by Vinay Patel ago0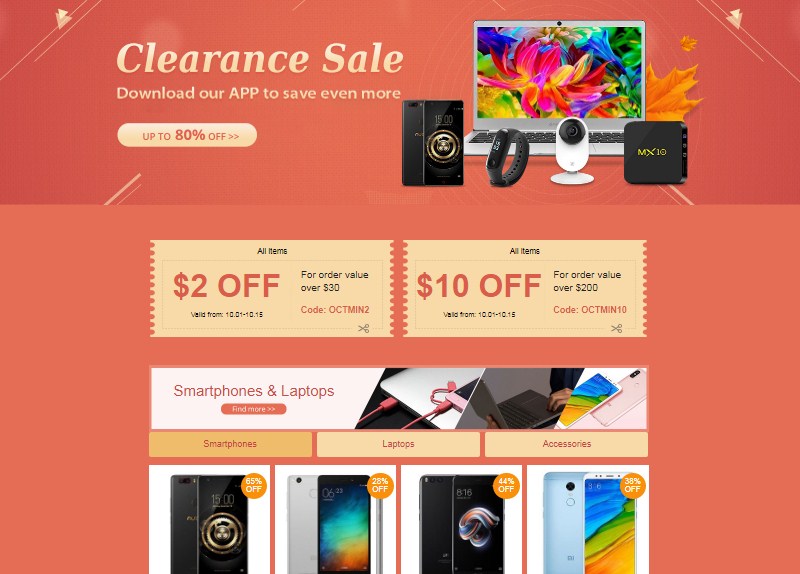 As part of its latest clearance sale, GeekBuying is doling out noteworthy discounts on a wide selection of smartphones, laptops, consumer electronics and lots more. Let's head straight to the details.
The Chinese electronics online store is giving buyers an opportunity to save $2 (via code OCTMIN2) for order value of more than $30 and get $10 off (via code OCTMIN10) when their order value exceeds $200. But if that doesn't impress you much, you can download GeekBuying app to get up to 80% off.
The promo has been split into multiple categories in order to ensure buyers finds exactly what they're looking for without breaking much of a sweat. Here's a brief glimpse of what each section has to offer in terms of discount.
You can find a slew of well-received smartphones, laptops and other accessories in the category called 'Smartphones & Laptops.' Buyers can save a considerable amount of money on devices from popular manufacturers like Xiaomi, Coolpad, and OnePlus.
Aside from getting the discount, buyers can use the aforesaid coupons to save more money. For instance, this section features the OnePlus 6 smartphone which is currently available at a discounted price of just $559.99.
At the time of checking out, you can apply coupon OCTMIN10 to save an extra $10. This will help you reduce your grand total to just $549.99. Likewise, you can apply the coupons to get extra discounts on the rest of the products' already discounted price before proceeding to check out.
Likewise, you can get big discounts on consumer electronics items like TV Boxes, Electronic Gadgets, and Wearable in the next category. If you've been looking for a cost-effective smart bracelet, you might want to check out the Wearable section which is brimming with top-branded smartwatches including the Huawei Honor Band 3, Xiaomi Mi Band 3 and lots more.
The TV Boxes section features some of the well-received Android and Windows OS powered TV boxes that you can buy at the heavily discounted price. The Electronic Gadgets section, on the other hand, comprises miscellaneous items like the Xiaomi Huami Amazfit Cor MiDong Smart Bracelet, Royole-X 3D VR Headset, and Tronsmart Element Pixie Double Passive Radiators Bluetooth Speaker.
The category dubbed 'Outdoor Gear' offers adventure junkies something to cheer about in the form of big discounts on various items. The section has further been divided into Outdoors, RC Hobbies, and Automobile sub-categories.
Similarly, the Home Essentials section which encompasses a myriad of products that come in handy in day to day life, has been separated into Home, IP Cameras and PC Peripherals sub-categories in order to expedite the search process. We'll take a look at a few products that you not only can buy at the discounted price but even get extra discount by using specific coupon codes.
VOYO V3 Pro Windows 10 Notebook
There's a 29% off on the coveted notebook's retail price of $508.99. As a result, you can buy it at a dropped price of just $359.99 on GeekBuying.
On top of that, you can use coupon GKB090T to get an extra $60 off at the time of checking out. This will help you bring your grand total down to just $339.99. You can follow this link to take advantage of the discount.
Yeelight Moonlight Smart LED Ceiling Light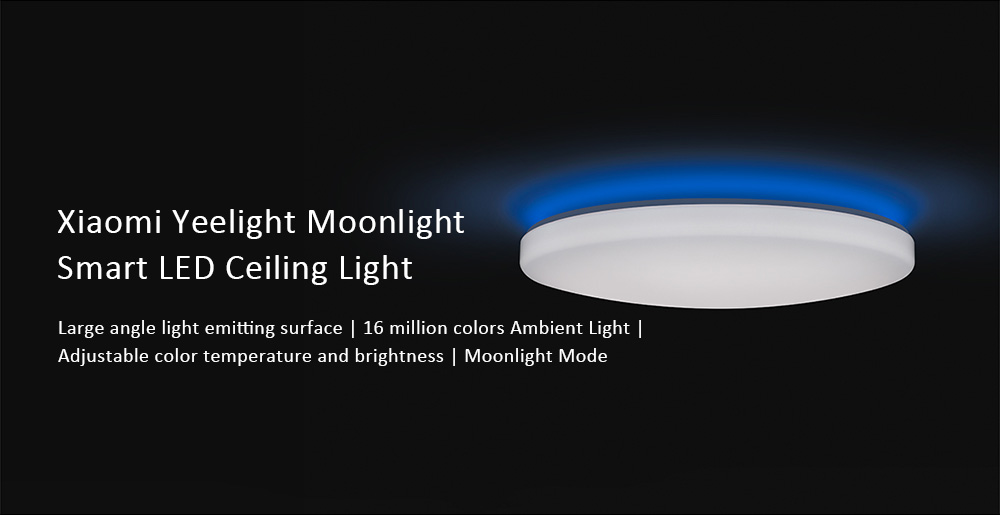 The Yeelight Moonlight Smart LED ceiling light would normally set you back $299.99, but you can now buy it at a reduced price of just $179.99 on GeekBuying. In addition to this 40% discount, you can save an extra $130 by using coupon code TTYKVTVY before placing your order.
In other words, you can reduce your grand total to just $169.99 simply by applying the aforesaid coupon. You can visit this link to use the coupon and receive the discount before the promo comes to an end.
Tronsmart 3 Ports Quick Charge 3.0 Type A Car Charger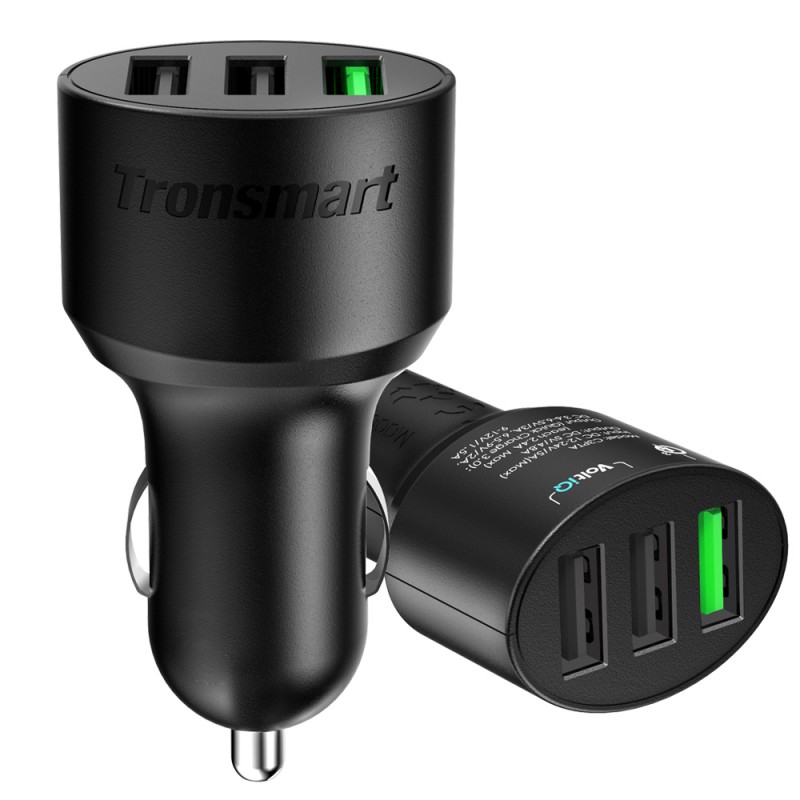 The Tronsmart-branded car charger usually sells for $ 30.49, but thanks to a 71% reduction in the device's original asking price, it is now available at a dropped price of just $8.99 on GeekBuying. Moreover, you can use coupon code KBSTRN3CAR to get an extra $11 off and reduce your grand total down to just $6.99.
You can follow this link to buy the Tronsmart car charger at this heavily discounted price.
ALLCALL W2 3G Smartwatch Phone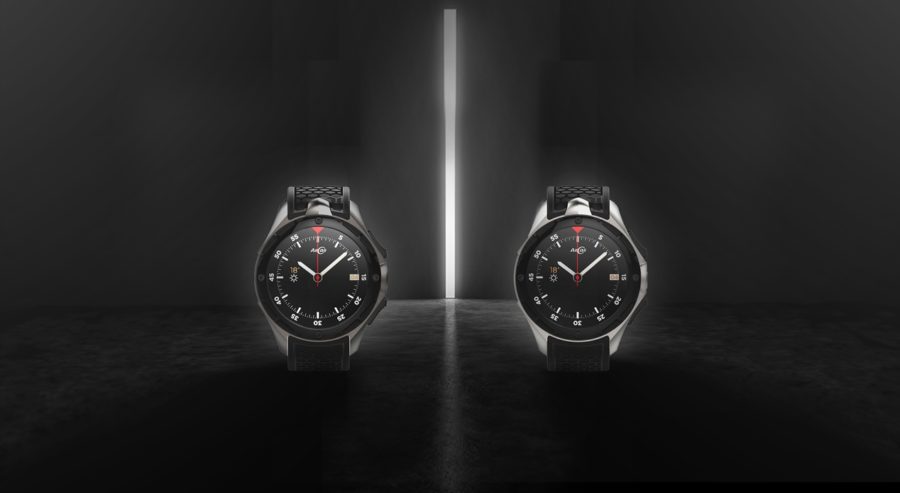 The feature-laden W2 smartwatch phone from ALLCALL has gone up for sale bearing a dropped price of just $139.99 on GeekBuying. This is a noteworthy 29% reduction in the device's original selling price of $195.99.
You can apply coupon code LQEPCKGC to save $24 extra before you click on the 'Place Your Order' button. This reduces your grand total to only $129.99. You can head straight to this link if you're interested in taking advantage of this discount before the promotion comes to an end.
Check Out GeekBuying Clearance Sale