Logitech Crayon is a cheaper alternative to the Apple Pencil but with a few drawbacks
by Habeeb Onawole ago0
One of the features of the 6th-gen iPad released this year is support for the Apple Pencil. Before its release, the Apple Pencil only worked with the iPad Pro. Apple charges $99/RMB 741 for the pencil but not everyone is willing to shell out an extra Benjamin. Logitech has a cheaper alternative called the Crayon but it has a few drawbacks.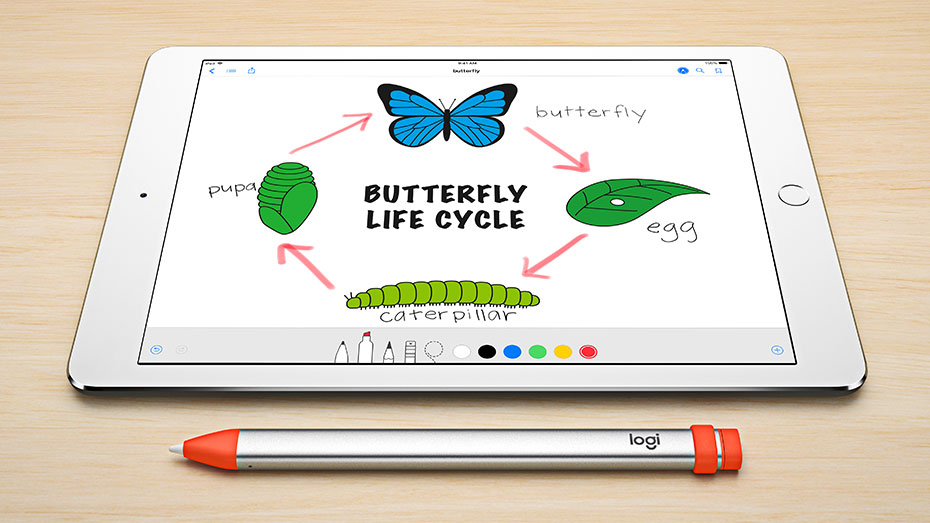 The Logitech Crayon is designed for students and it is evident from its color which is silver with pink accents. Sadly, that is the only color variant available and the only gripe we have with its design. The Crayon has a "flat" design so it doesn't roll off the table, unlike the Apple Pencil.
In terms of functions, you get some of the features of the Apple Pencil such as tilt support and palm rejection and also support for a wide variety of apps but you miss out on others such as pressure sensitivity. It also has a shorter battery life, 7 hours against the Pencil's 12 hours. Support is limited to the 6th Gen iPad only and if you need a new tip, you have to buy that separately.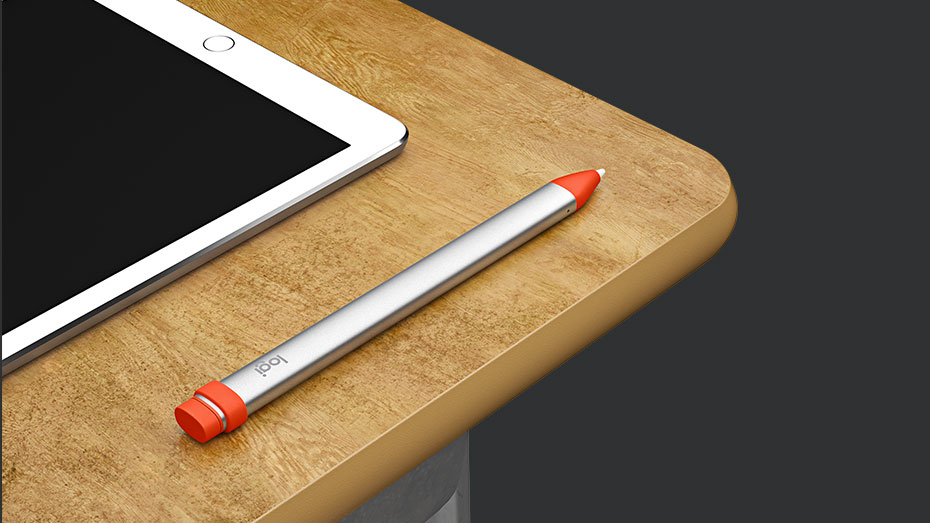 The Logitech Crayon has some advantages of its own over the Apple Pencil like its dedicated on/off button and its cheaper price tag – $69 in the US ($49 for students and teachers) and RMB 548 in China (no student or teacher discount in China).
READ MORE: Apple releases iOS 12.0.1 update, fixes charging issues, Wi-Fi bug, and more
So should you buy the Logitech Crayon or the Apple Pencil? If you live in the US and you want to purchase one for your child, the Crayon seems like a better option. Plus it's cheaper to replace. If you live in China and want to get one for your child, the Apple Pencil is the way to go as Apple sells it for RMB 600 students and teachers which is a better deal than the Crayon which doesn't have a student/teacher discount. An adult is better off with the Apple Pencil in both countries.
(Via)