Google Pixel 3 devices using Samsung AMOLED confirms iFixit teardown
by Simran Singh ago0
Guys at iFixit have started exploring the recently launched Google Pixel 3. Google announced the Pixel 3 with a 5.5-inch OLED display having a resolution of 1080×2160 pixels with a pixel density of 439ppi. In a recent teardown by iFixit, it came across that the new Google Pixel 3 holds OLED display developed by Samsung. Further, it is revealed that Google is using the same SR3HX Titan M security chip as used in Pixel 2XL.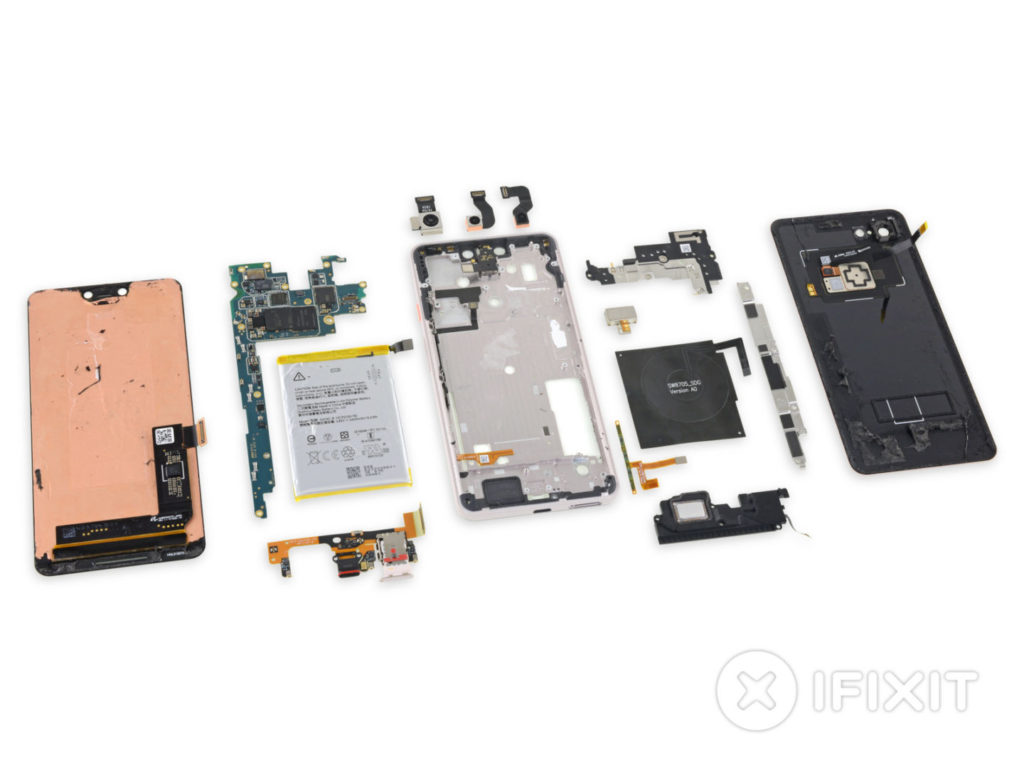 Major opening over here is that Google has ditched the LG's displays over the Samsung's to better compete against its competitors. Last year after various complaints and comparisons, users found that Pixel 2 displays are not as par with the competition due to various issues. Pixel 2 users complained about various issues like unsaturated colors at few points, darker colors and crosshatch colors on display.
So, in a bid to overcome these complaints, Google seems to have decided to hire the Korean giant for Pixel 3 display. Further, in the Pixel 3 teardown process, iFixit guys find that Google has applied a lot of glue for the rear glass panel. While opening all the parts, iFixit broke a few components. A ribbon cable and a speaker got damaged while opening the device.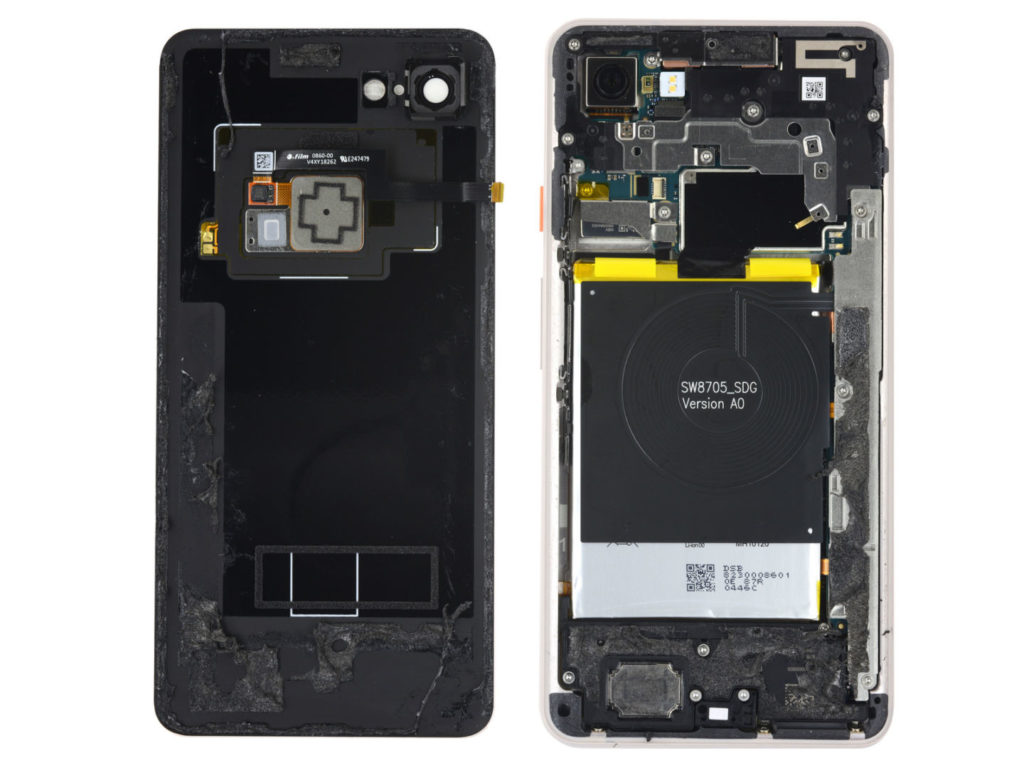 Pixel 3 XL overall internal structure is same as that of Pixel 3. Everything is mapped at the same position as like of its predecessor. There's a little change which includes a big wireless charging coil and a new speaker arrangement for better sound.
Due to lots of glue, full glass panel and display at the bottom, reparability task is hampered. It needs extra precision and excellent skills to repair the Pixel 3 device. Ultimately, you can't fix its parts manually. Instead, you have to buy the whole module if anything breaks in your device. Overall, Google Pixel 3 has received an unsatisfactory score of 4 out of 10 to repair it.
(Source)