Get Up To 70% Off On Top-Branded FPV Goggles, Airplanes, Cameras And Lots More On Banggood!
by Vinay Patel ago0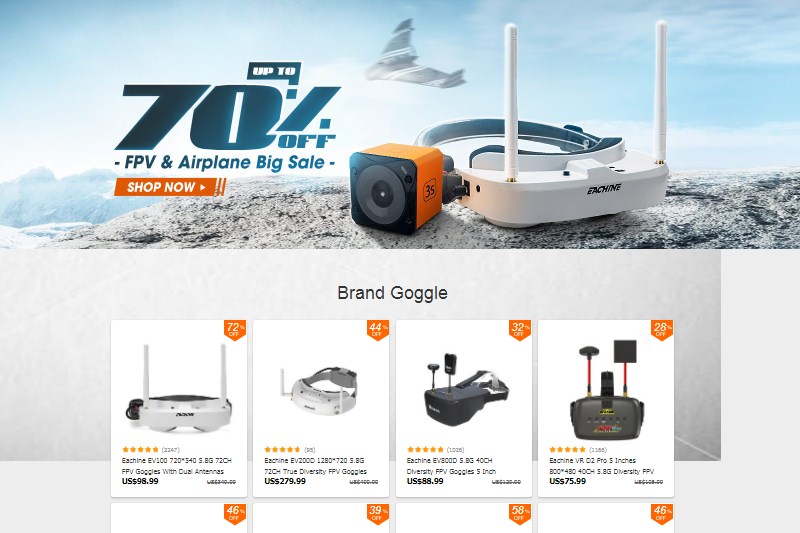 If you're in the market for built-to-last and fun-to-fly FPV airplanes, cameras and other top-notch items, you might want to check out the FPV System and Airplane Hot Sale that recently kicked off on Banggood. The promo has been split multiple categories in a bid to expedite the search process.
The 'Brand Goggle' section is brimming with newfangled goggles from Skyzone, Aomway, Eachine, and other popular brands. More importantly, each item featured in this section is available at a discounted price.
For instance, there's a 72% off on the Eachine EV100 Goggles that usually sell for $349.99 on online and offline stores. Thanks to the aforesaid discount, you can now buy both the black and white color variant of the EV100 at a dropped price of just $98.99.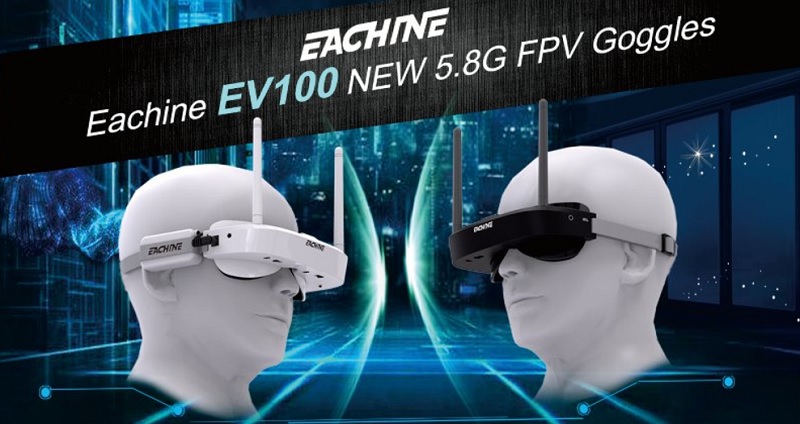 The following category called 'RunCam Swift Series' features a slew of RunCam-brand cameras that you can buy without emptying your pocket. Likewise, the 'FPV Airplane' category is crammed with airplanes, RC gliders and a wide selection of other aircraft RCs that have gone up for sale bearing heavily discounted price tags on Banggood.
If you've restlessly been looking for a cost-effective FPV camera that's loaded with high-end features, you might want to take a gander at the 'FPV Camera' section. Here you can find a myriad of well-received FPV cameras from RunCam, Caddx, Foxeer, Hawkeyes and other well-known manufacturers.
The next category called 'FPV TX & RX' comprises heavily discounted FPV receivers while the last section dubbed 'FPV Antenna' includes all sorts of FPV antennas that are currently up for grabs at lowered price on the Chinese online store that guarantees the best bang for your buck. You can click here to visit the promotion page and avail the discounts before the sale ends.
Check Out Banggood's FPV & Airplane Big Sale