Get Big Discounts On Xiaomi-Branded Phone Cases And Other Accessories On Banggood
by Vinay Patel ago0
Are you searching for top-branded cell phone accessories for your Android devices at unbeatable prices online? You've come to the right place.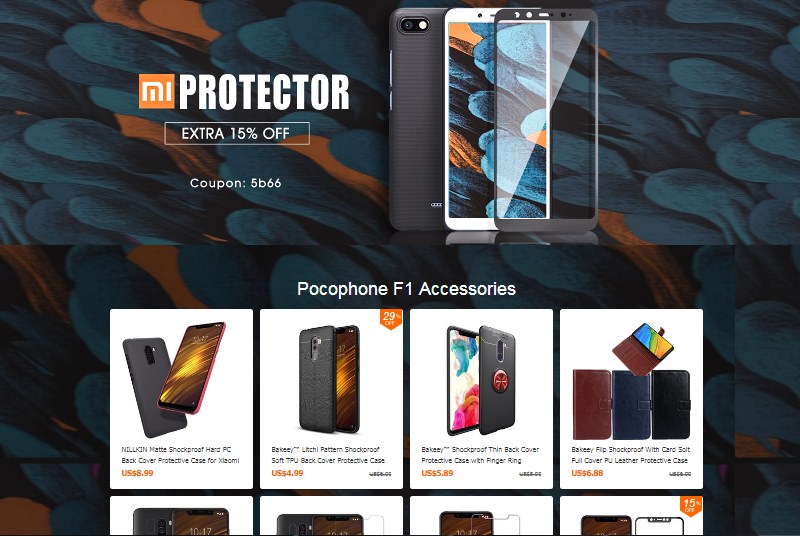 Primarily known for making feature-laden smartphones, Xiaomi also manufactures high-quality mobile accessories that you can now buy at considerably lowered prices, thanks to a recently kicked-off promo. The Banggood promotion for Xiaomi New Phone Case and Screen Protector is dubbed as 'Mi Protector' and it has been split into multiple categories to expedite the search process.
Aside from giving noteworthy discounts on a wide selection of accessories for Xiaomi and other top-branded mobile devices, the Chinese electronics giant is also offering buyers an opportunity to get extra discount by using coupon 5b66. Let's take a look at some of these categories and what they have to offer in terms of discounts.
The first section dubbed 'Pocophone F1 Accessories' features cover protective cases, back covers etc for Xiaomi's recently released Pocophone F1 smartphone. More importantly, you can avail discounts on select products featured in this section.
The next category called 'Mi A2/ Mi 6X Accessories' is brimming with Bakeey-branded adornments for the Mi A2 and Mi 6X smartphones. In this section, you can avail a 23% discount on the Bakeey High Definition Anti-Scratch Soft Screen Protector for the Mi 6X and Mi A2 smartphones that normally sell for $2.59.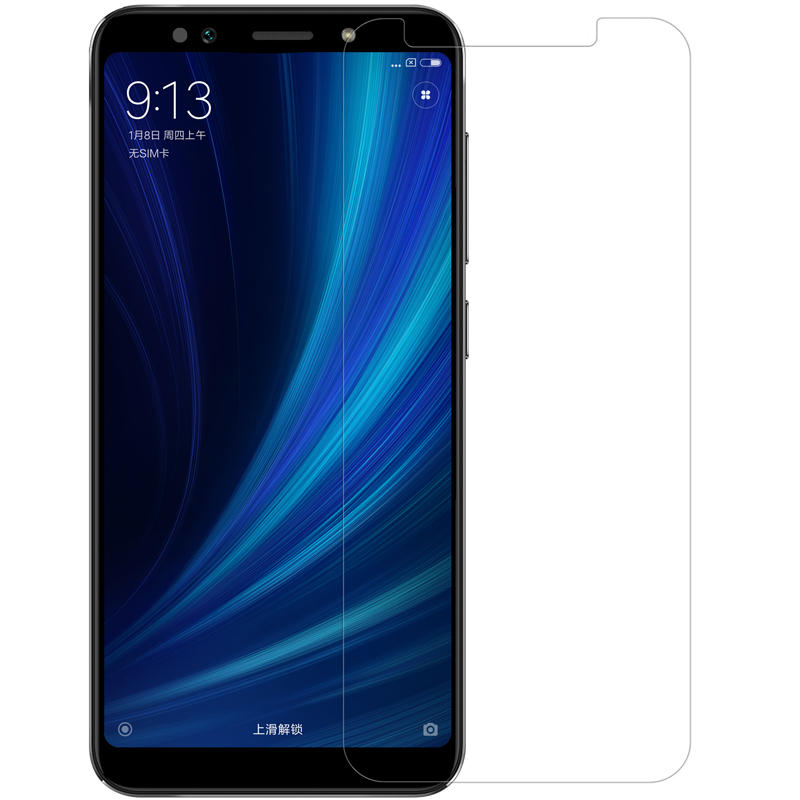 Thanks to the aforesaid discount, you can this useful accessory at a dropped price of just $1.99. Likewise, you can get the Bakeey 3 in 1 Double Dip 360° Full Protection PC Protective Case for the Mi A2 and Mi 6X smartphones at a reduced price of just $5.89.
You can extend this 15% reduction in the item's retail price of $6.91 by applying the aforesaid coupon code 5b66 during the check out process. This helps you save an extra $0.88 and reduces your already discounted grand total further down to only $5.01.
The Mi 8 is one of Xiaomi's most popular smartphones and it is hardly surprising that the company is offering accessories for the well-received smartphone at a dropped price in the subsequent category called 'Mi 8 Accessories.' You can find everything from a protective case to an anti-explosion tempered glass screen in this section.
Xiaomi is giving the Redmi A2 Lite, 6 Pro, 6A and the Redmi 6 smartphone users a lot to cheer about in the form of big discounts on the accessories for these smartphones. You can get big discounts on a slew of other accessories like the Bakeey ATL-2 Non Slip 360° rotation dashboard car mount phone holder for iPhone GPS smartphone, Bakeey 360 magnetic car air vent mount holder for iPhone 8 X and Xiaomi mobile phones and lots more.
You can click here to visit the promotion page and ensure you take full advantage of this unmissable deal before the promo ends and get extra 15% off before the coupon expires.
Check Out Banggood's Mi Protector Promo
Download Banggood App To Get A 10% Off App Coupon