New Nokia 4G enabled feature phone in works validates HMD Global
by Simran Singh ago0
HMD Global is not stopping, after the success of Nokia 8110 4G and other feature phones, Nokia is coming with a new 4G enabled feature phone. Talking to DNA India, HMD Global vice president, and country head India, Ajey Mehta has said that they are building another 4G enabled feature phone at affordable price. HMD is a crucial player in the feature phone market and sells more feature phones than the smartphones every year.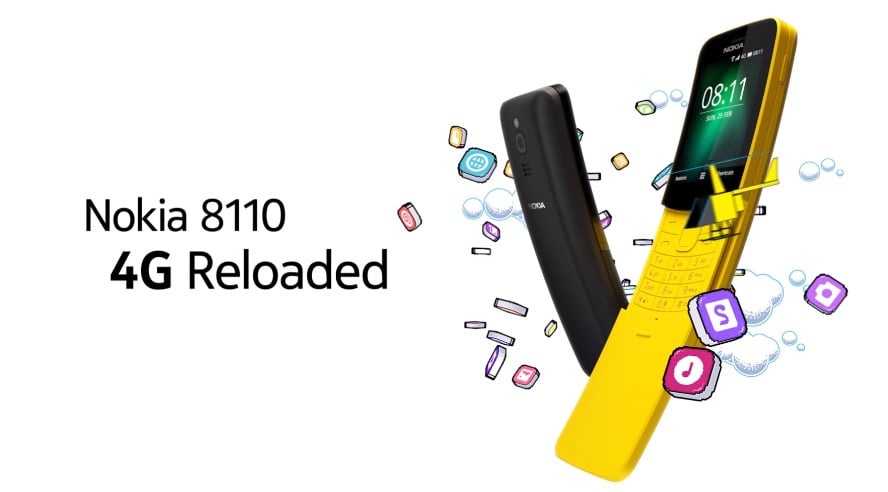 Except for HMD Global's Nokia, Jio feature phone is another top contender in the market which offers 4G enabled smartphones. Nokia has already plenty of feature phones in the market and is catering to the growth of the company. To boost up the feature phone segment and get some more sales, company plans to expand its feature phone portfolio.
In countries like India, there's a massive demand for cheap devices with entertainment features and good battery backup. Already, feature phone segment in the country is witnessing rapid growth from past some years. The stats and the need of the users have once again attracted Nokia to provide 4G enabled feature smartphone.
Still, there's a long time left for the launch of Nokia 4G enabled feature phone. The development includes various aspects like planning, developing, marketing, etc. So, it will surely be going to take some time to announce the device in India.
In summers this year, Nokia launched the Nokia 8110 4G feature phone which gained a good number of sales. Now to capitalize on the success of the Nokia 8110 4G feature phone. Nokia is going to reveal another feature phone very soon. Additionally, it carries 2.4-inch display with 2-megapixel camera and Qualcomm Snapdragon 205 SoC. Majorly, it has a battery standby of 25 days with a full charge. In connectivity, Nokia 8110 4G supports Bluetooth 4.1, WiFi, micro USB, GPS, computer sync, etc.
We hope in future, Nokia considers some new trends and make them the part of upcoming Nokia 4G enabled feature phone.