Get Up To 50% Off On Various Electronic Items On GearBest; Buy One Get One Free Gift!
by Vinay Patel ago0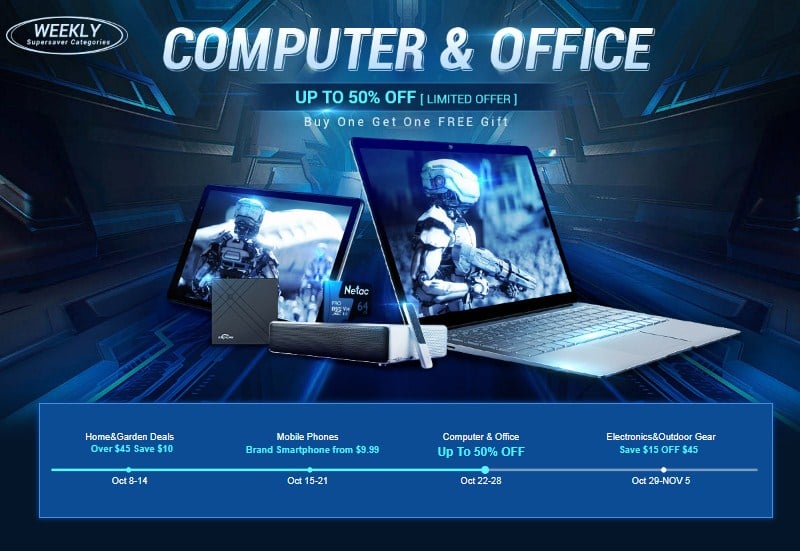 Staying true to its reputation for offering best cell phones and various other electronic gadgets at unbeatable prices, GearBest is now offering up to 50% off on a wide selection of computer and office related items. This 'Weekly Supersave' promo has been split into several categories to expedite the search process.
Apart from doling out noteworthy discounts on a slew of useful electronic items, GearBest will be giving buyers an opportunity to save an extra $10 on Home & Garden Deals until October 14th. Branded smartphones will also go up for sale starting from $9.99 until October 21st.
Likewise, consumers can take advantage of a 50% off on items covered under the 'Computer & Office' category until October 28th. If your total for items purchased under the 'Electronics & Outdoor Gear' section exceeds $45, you will be eligible to get $15 off; however, this discount will only be valid only until November 5th.
You can get up to a considerable 50% discount on a slew of electronics items including the Jumper EZbook X1 Laptop, Teclast T20 4G Phablet, and the Teclast M20 4G Phablet, under the 'Up To 50% OFF Daily Deals' category. The 'Buy One Get One Gift Free' section, on the other hand, comprises items that you buy at the lowered price and get a 100% off on another item along with it.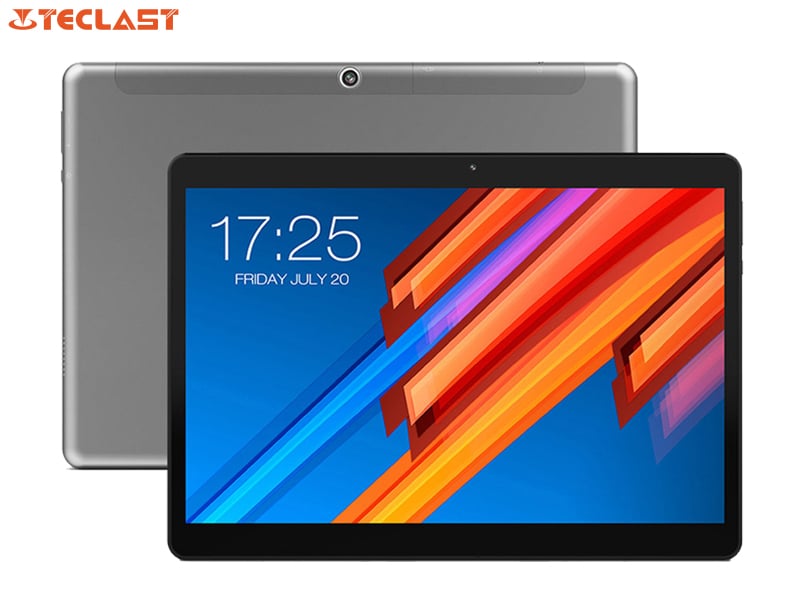 For the sake of an instance, you can avail a 25% off on the Jumper EZBOOK 3 PRO Notebook that usually sells for $281.17. Thanks to the aforesaid discount, you can now buy the coveted laptop at a reduced price of just $209.99.
With this, you receive a Tablet Pouch Sleeve Carrying Case for Jumper Laptop, which usually carries a $9.99 price tag without shelling out a single dime. Similarly, you can buy the Teclast F7 notebook at a discounted price of $279.99 and get a 100% off on the Teclast office wireless mouse, which would normally set you back $14.49.
The 'Flash Sale' section is crammed with notebooks, laptops, phablets, smartphones and other well-received electronic items that you can buy without burning a hole in your pocket.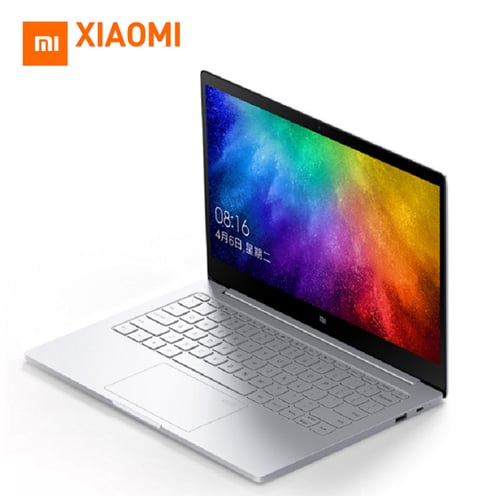 You can find several popular electronic items like the Xiaomi Mi Notebook Air, One Notebook One Mix Yoga laptop etc under the 'Clearance' segment. More importantly, you can avail noteworthy discounts on select items featured in this category.
The 'Hot Tablets & Laptops' section has further been divided into Computers, Tablet PCs, Computer Peripherals, and Computer Components sub-categories. Each sub-category comprises items that you can buy at a discounted price for a limited period of time.
You can find all sorts of heavily discounted TV boxes, projectors, network devices and office supplies under the last category called 'The 'Network Devices & Office Supplies.' You can head straight to this link if you're interested in taking advantage of this promo, which is slated to end soon.
Check Out GearBest's Weekly Supersave Categories