Samsung slams $1.6 million lawsuit on brand ambassador for using iPhone X in public
Samsung's brand ambassador in Russia Ksenia Sobchak is in hot waters with the company for using a smartphone from a competing brand. The Russian TV presenter, who also doubles as a journalist and politician is presently under contract with Samsung to promote the brand in the country. Such deals are usually juicy but they usually come with a catch. The brand ambassador will not be seen in public using a phone or product from another brand. Unfortunately, Miss Sobchak was allegedly caught in public using an iPhone X instead of the Samsung smartphone she was supposed to be promoting.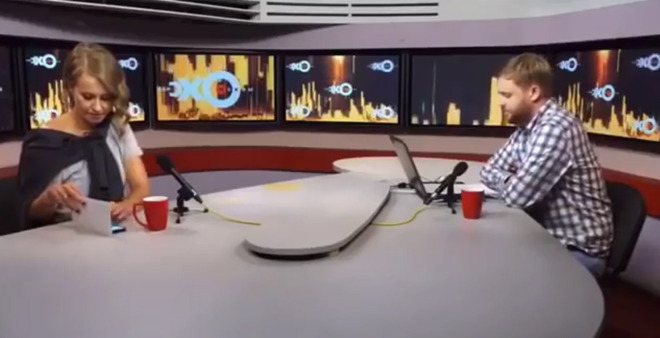 According to U.K tabloid, The Mirror, Sobchak was spotted using an iPhone X during a television interview, with the celebrity attempting to hide the Apple smartphone under a piece of paper while the cameras were rolling. Apart from this incident, there are allegations of Sobchak using the iPhone X during social events in Moscow and other TV appearances, which are seen as a flagrant disregard of the contract's rules.
Read Also: New Hisense phone with a water-drop notch launching on November 1
The public display of the Apple brand could also be hurting the Samsung brand she is supposed to be promoting. So, it is no surprise that Samsung has reportedly sued Sobchak for a reported 108 million rubles (approximately $1.6 million) for breach of contract. It is unknown how much Sobchak was originally paid by Samsung, but it is likely the suit's claimed damages are far higher in value, including penalties for breaking the agreement.
Hot Topic: Samsung Galaxy A9s, Galaxy A6s announced in China in exciting color gradient options
She is not the first celebrity brand ambassador that will be caught in this web. In 2014, Maroon 5 singer Adam Levine promoted the launch of Samsung's Milk Music service, including the suggestion of holding an "iPhone burning," but one week later he was caught promoting a TV appearance from an iPhone. Levine was also due to perform at the iTunes Festival at that time. Just in April this year, Gal Gadot sent a  tweet to followers in April endorsing the Huawei Mate 10 Pro, with the tweet again revealed to be sent from an iPhone. The tweet was removed and replaced by other marketing messages, with one of the star's staffers blamed for the mixup. In all the reported cases, the iPhone is usually the preferred brand which explains why the brand still remains the most profitable despite Samsung selling more units annually each year.
(source)