Xiaomi MIJIA Air Quality Detector launched, goes on sale Nov. 11 for 399 yuan (~$57)
Xiaomi's ecological chain company, MIJIA has launched the MIJIA Air Quality Detector which is yet another vital smart home product line up to go on sale on November 11 (11.11).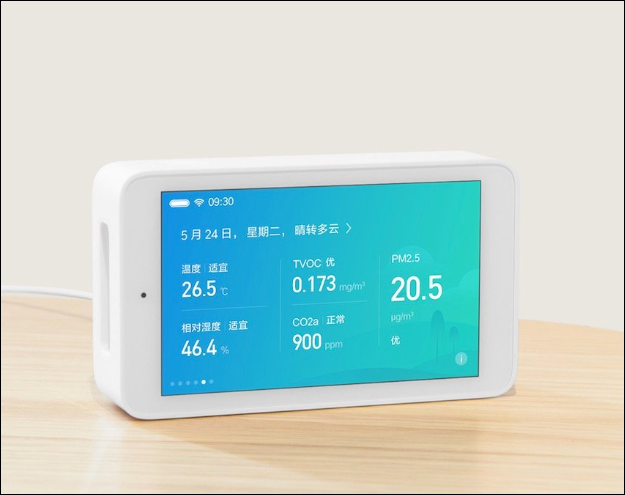 The Xiaomi MIJIA Air Quality Detector comes with support for five different parameters. One of them is PM2.5 particles, which refers to atmospheric particulate matter (PM) that have a diameter of less than 2.5 micrometres. The particles are so small in size that they require an electron microscope to be seen. Another group of articles the air detector can track is TVOCs (Total Volatile Organic Compounds). This is a grouping of a wide range of organic chemical compounds including natural gas,  to simplify reporting when these are present in ambient air or emissions. Many substances, such as natural gas, could be classified as volatile organic compounds (VOCs). The gadget can also detect Cabon Dioxide in the air. It also comes with a temperature and relative humidity sensor. In essence, this isn't just an Air Quality detector but also a temperature and humidity sensor.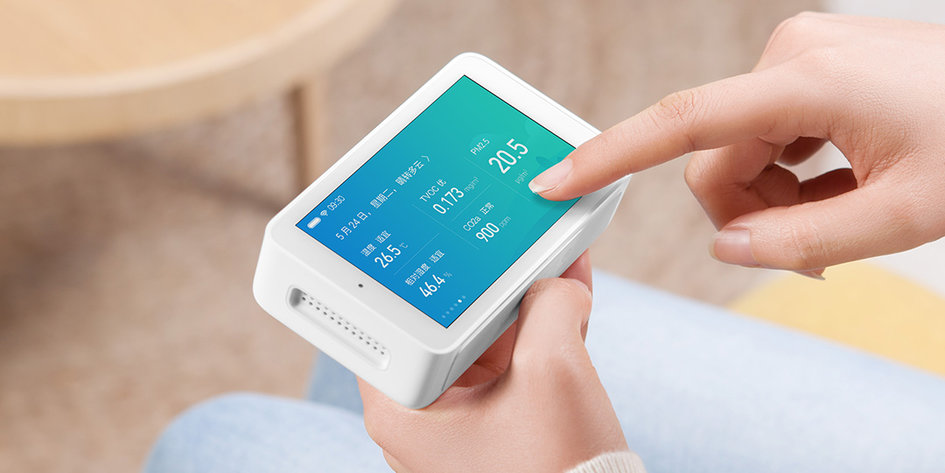 The device is indeed a smart home gadget as it can be connected to the MIJIA app so as to synchronise the controls with other smart home gadgets like the Mi Air conditioner, Humidifier etc. The app can also be used to view the parameters which the device detects, in addition to viewing it on the Air Detector's large 3.97-inch display. The display is a touchscreen one with a resolution of 480x800pixels.
Read Also: Xiaomi Mijia Induction Cooker Lite announced with 199 Yuan pricing in China
The device will go on sale for 399 yuan ($57) during the 11.11 shopping festival on November 11 via Xiaomi Mall, Xiaomi Youpin and Tmall.