Patent reveals next iPhone may have a hole in its display
by Habeeb Onawole ago0
At the Samsung Developer Conference last week, the phone maker announced four new display types. One of them is the Infinity O, a display with a hole in it for the camera. This design is expected to become mainstream next year judging from the patents and leaks we have seen from other manufacturers in the past few weeks. It appears Apple may also be joining the bandwagon.
The folks at LetsGoDigital have got their hands on a new Apple patent that shows an iPhone with a hole for the camera in the display. The patent which is titled "Integrated Camera Window" was filed at the United States Patent and Trademark Office in June.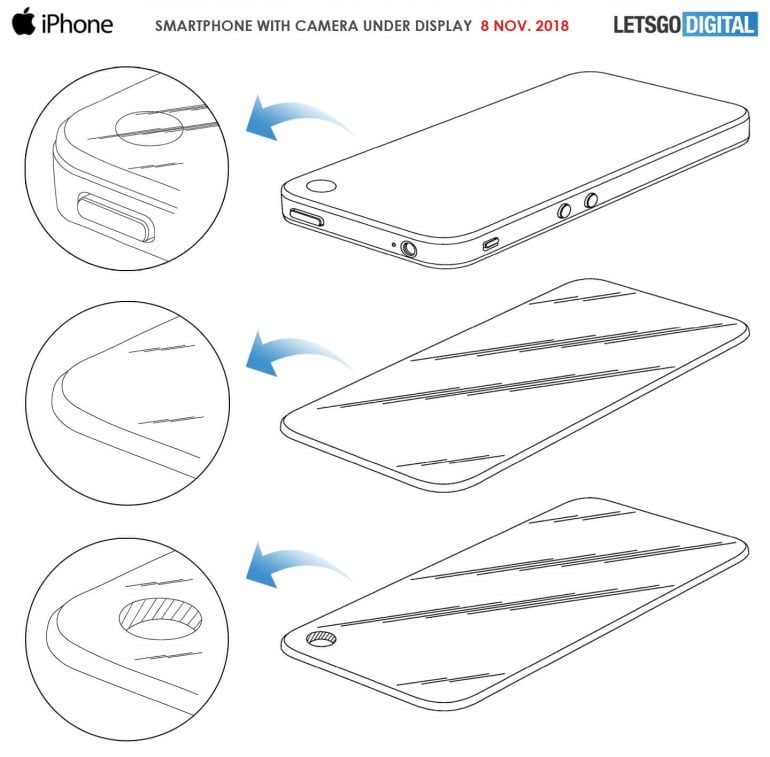 The attached images show the camera will be in the top right corner of the display. The display will be covered with a chemically strengthened glass according to the patent which may or may not have a hole of its own. There is even an example of strengthening the glass in a chemical bath containing potassium nitrate (KNO3) at an elevated temperature and for several hours. The result is a glass cover that can withstand higher compression stress.
The patent description is quite detailed and you can take a look at it here. There are speculations that Apple may be working towards making it a reality with the 2019 iPhones but we advise you don't get your hopes high. Just because they filed a patent doesn't guarantee it will become a commercial product.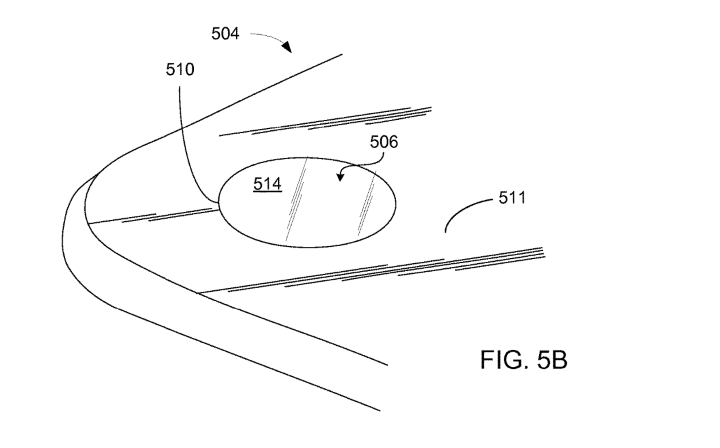 READ MORE: iPhone with 5G support could come with Intel modem in 2020
While Apple's patent is for a display with a camera in it, Huawei also filed a patent for a phone with a slit in the display for the earpiece. There is no front camera and the images do not show that it pops out of the frame.