Xiaomi Mi Band 3 NFC update brings support for Chang'An card and add blank card function
On May 31 when Xiaomi announced the Mi Band 3 alongside the Mi 8, the event was full of surprises. First was the Mi 8 Explorer edition with a cool translucent rear panel. The company also announced an NFC version of the Mi Band 3 which can power cardless payments on compatible platforms. It took a long while after its launch for the Mi Band 3 NFC version could become available to buy but it is presently in use. Xiaomi has now announced a new update for the NFC version.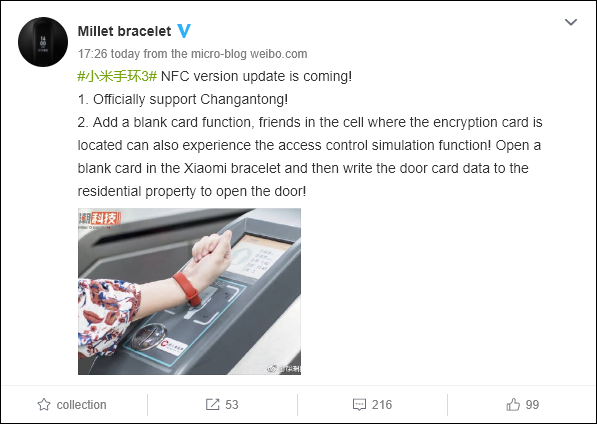 The new update brings two new features, one of which is support for Chang'An card. The card is a universal electronic toll collection system in use in the city of is Xi'an and can be used to pay for various services in the city including utility bills. The second feature is the ability to add a blank NFC card. This would allow the card to be used by a third-party elsewhere.
Apart from these new features, the Mi Band 3 NFC version can be used for contactless payments using Mi Pay in China. Apart from Mi-Pay, the version can be used for bus card and subway ticket payment. The bus card feature will be enabled for use in 167 cities in China, including Beijing, Shanghai, Guangzhou, Shenzhen, Wuhan, Tianjin, and several others. Xiaomi released the list of the first batch of bus credit cards that are supported and they are eight in all for now. The NFC version is also compatible with non-Xiaomi NFC smartphones and may likely work with other NFC compatible platforms outside China.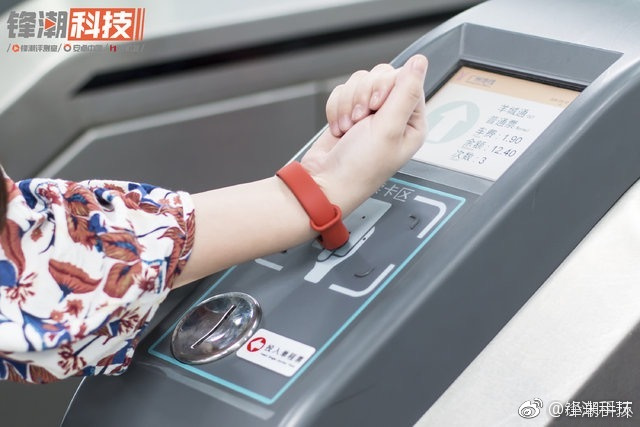 Read More: Buy Xiaomi Mi Band 3 NFC Version At A Price Of $29.99 On GearBest
In addition to the bus card payment and other contactless payments that NFC powers, the Mi Band 3 NFC version retains all the features of the standard version. The new version features a 0.78-inch OLED display with a resolution of 128×80pixels. The device offers a battery life of up to 20 days with normal usage. You also get water resistance, heart rate monitoring, sleep tracking, steps counter, sedentary reminder, call and message notification. The device also comes with weather forecast feature and alarm clock.