Smartisan reported to be facing crises, CEO denies it
by Habeeb Onawole ago0
The mobile industry is a battleground. While some companies record growth others struggle to stay afloat. Latest reports say Chinese smartphone manufacturer, Smartisan belongs to the latter category.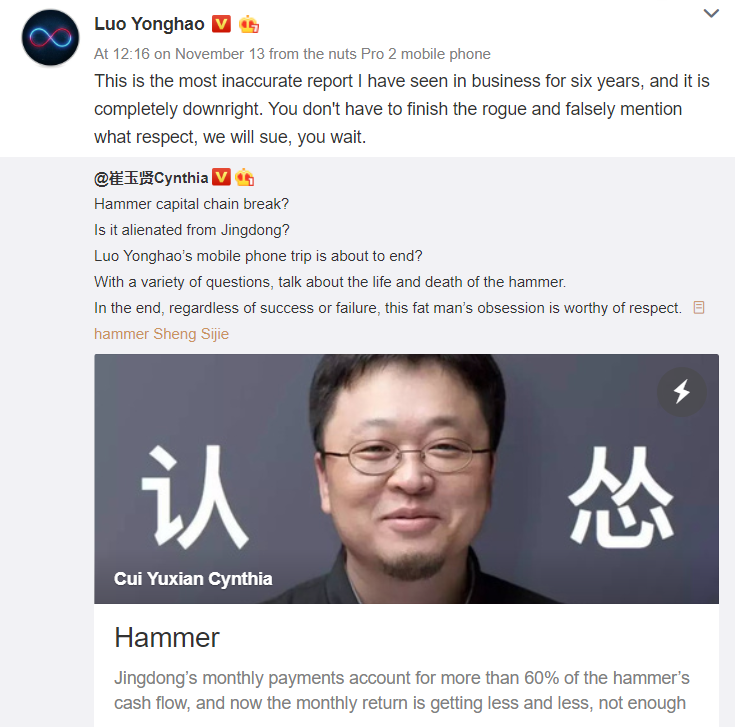 Last week, a Chinese publication reported that Smartisan is facing a crisis. It said it is planning a massive layoff (about 60%) as the company is facing financial difficulties with more than half of its income gone. The article also mentioned issues with the TNT workstation and that the CEO, Luo Yonghao was suffering from depression.
Mr. Yonghao saw the article and claimed it was inaccurate. He even threatened to sue the publication. Later that day, the official Smartisan Weibo account shared a letter it sent to the publication saying the post was filled with baseless accusations against it and its CEO. The memo also requested that the publication retract the post or face legal consequences. However, the publication responded that it wasn't afraid of a lawsuit as it had multiple sources to back up its claims.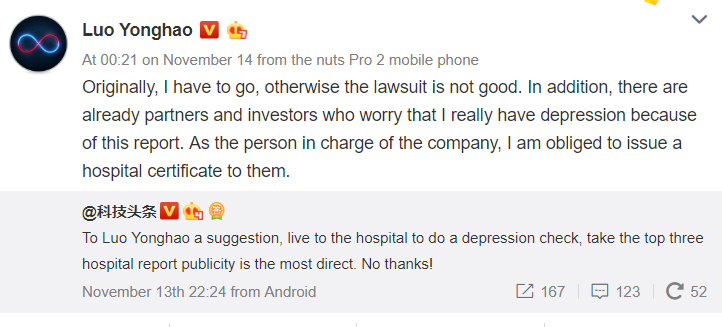 In a separate Weibo post, the CEO touched on the issue about his health. He revealed that there are actually a number of partners and investors who believe he is battling depression and as the person in charge, he is required to provide a medical certificate to the board.
Today, another report surfaced, saying that Smartisan has admitted to the claims that it is facing a crisis. The company was said to have come clean in an interview with Securities Daily, a local publication. It didn't go into details but requested that it be given more time, probably to sort things out.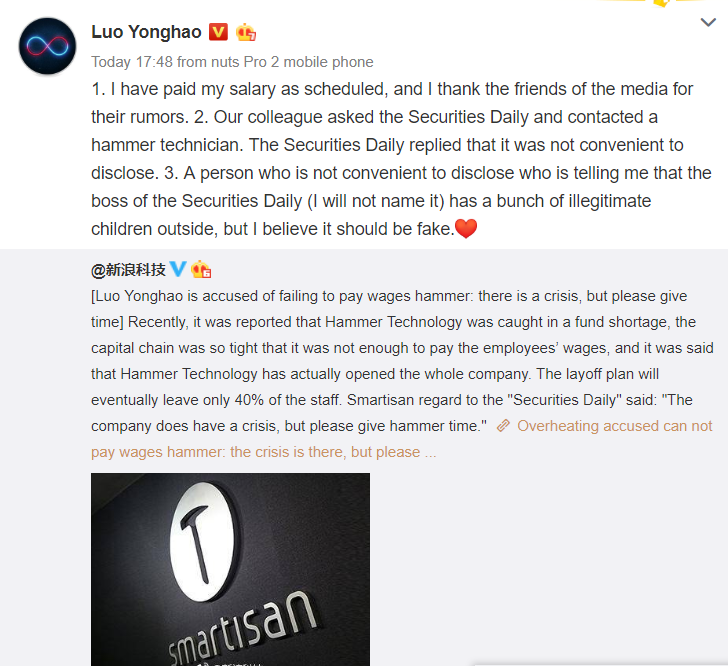 READ MORE: Smartisan announces humidifiers, tripod, Level 8 suitcases, and smart speaker
Once again, Mr. Yonghao has denied it and said the claims are false and salaries are not owed. Apparently, the publication alleged it spoke to a Smartisan staff and is not willing to disclose his identity.