Motorola Odin with Snapdragon 8150, 5G Moto Mod could be the upcoming Moto Z4
by Anvinraj Valiyathara ago0
The Motorola Moto Z3 smartphone was expected to arrive with Snapdragon 845 chipset. However, it featured Snapdragon 835 SoC from last year. The handset was launched with 5G Moto Mod and was dubbed as the world's first 5G upgradable smartphone. Fresh information on the 2019 Motorola flagship phone has been shared by XDA Developers. Its report reveals that the handset is codenamed as Motorola Odin and it may hit the market with Moto Z4 moniker.
The publication claims that it has verified the information that it has received on the upcoming Motorola Odin smartphone. The report reveals that the handset will be fueled by Snapdragon 8150 chipset. The base model of the phone is expected to feature 4 GB of RAM and it will include 32 GB of inbuilt storage.
The Android 9 Pie OS will come preinstalled on Motorola Odin. The Lenovo-owned company is rumored to be working on a 5G Moto Mod for the smartphone. There is no confirmation on whether the 2019 Motorola flagship will carry support for existing Moto Mods accessories. The reason behind it is that the company that the existing Moto Mods will be supporting three generations of Moto Z series. The upcoming Moto Z4 device will be the fourth generation device.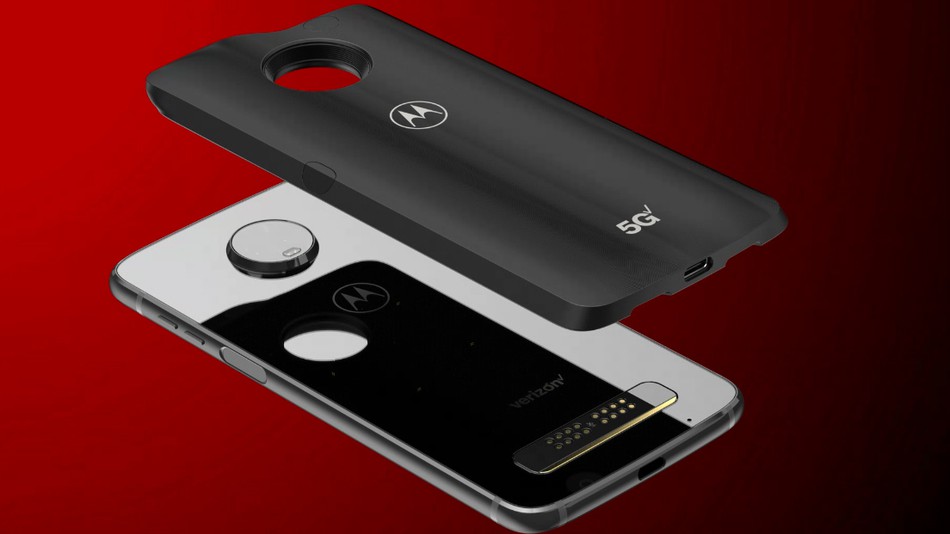 The report also revels that the company is working on a software to handle under-screen fingerprint reader. However, the publication claims that its source could not confirm whether the Motorola Odin phone will be equipped with an in-display fingerprint reader.
As mentioned above, the Motorola Odin may release as Moto Z4. Considering the fact that it is being developed in North America, the handset may remain exclusive to Verizon Wireless in the U.S. However, there is possibility that the company may also release an unlocked version of the phone in the U.S. As of this writing, there is no information available on the launch date of the smartphone.
The 5G Moto Mod that was announced for the Moto Z3 smartphone has not been released yet. The 5G Moto Mod can support Verizon's 5G networks once it is made available commercially in the coming year. The carrier has recently carried successful testing of the first 5G data transmission by using the Moto Z3 smartphone.
(source)