Xiaomi launches the Aqara Smart Door Lock S2 Pro priced at 2499 yuan ($359)
Xiaomi's ecological chain company Green Rice technology has launched a new smart door lock which goes by the name Aqara Smart Door Lock S2 Pro. The gadget is already available to buyers in China from Aqara's flagship store on TMall for a hefty 2499 yuan ($359). If you think the price is high, wait until you read about the high-end features the smart door lock comes with.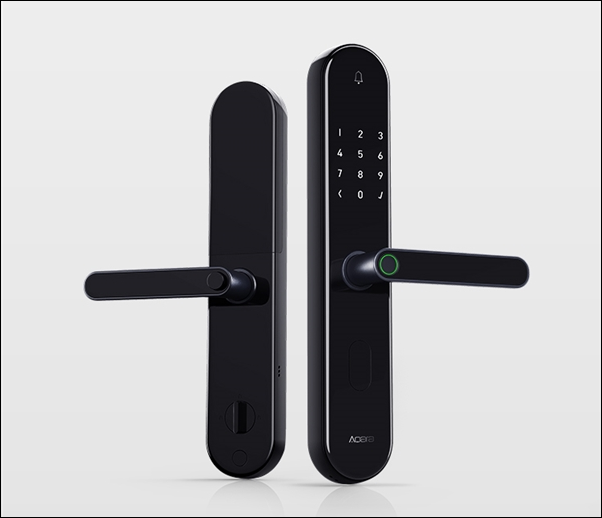 The Xiaomi Aqara Smart Door Lock S2 Pro has as its main feature, an improved fingerprint recognition sensor which brings speed and integrity to the table. The sensor comes with an unlocking speed that can unlock the device in just 0.5s. The smart lock now has an alarm which sounds when an abnormal situation is detected, say someone tries to open the door using the wrong fingerprint for a number of times. It is also possible to now unlock the door using an electronic key in addition to the mechanical key.
In terms of appearance, the Aqara Smart Door Lock S2 Pro still adopts the sleek, classic design of its predecessor, using integrated living fingerprint technology. The fingerprint sensor is seamlessly blended into the handle and it has a 360-degree accurate recognition The Aqara S2 Pro has eight alarm sensors to monitor the door lock status in all directions, such as shackle alarm, door not closed alarm, virtual alarm, key unplugged alarm, unlocked door alarm, unlocking verification error, and other 3 alarms. In terms of safety, the Aqara Smart Door Lock S2 Pro adopts 6068 standard lock body + true ferrule (the following will also provide overlord lock body). The lock core comes with an anti-drilling piece and an anti-smashing, anti-theft design. So when the shackle is encountered, the door lock alarm sounds immediately.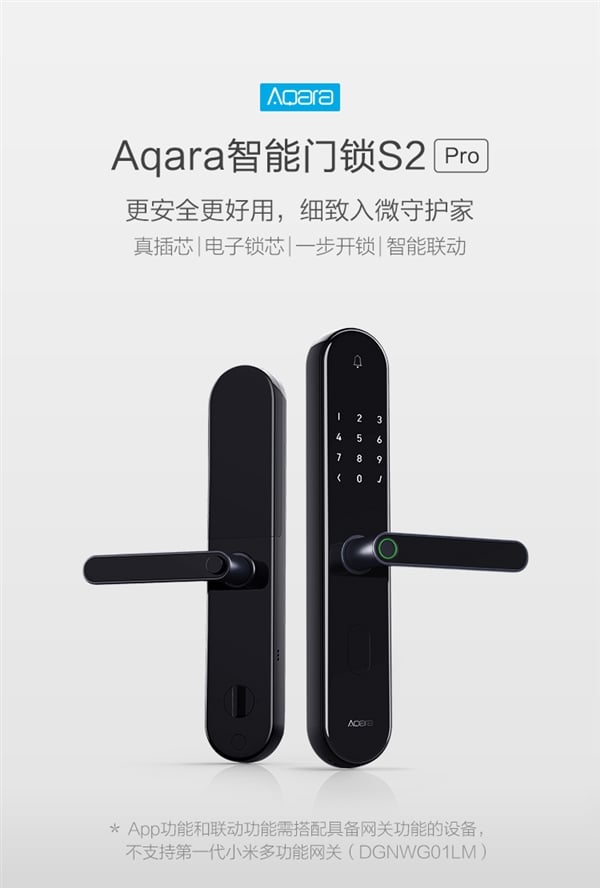 Read Also: Xiaomi's new Aqara Gateway Hub with support for Apple HomeKit goes on sale for ¥299
In addition, the Smart Door Lock can be intelligently linked with the MIJIA multi-function IoT gateway and many smart devices and so can be controlled via an app. For example, when the door is unlocked at home, the lights in the house automatically light up, the water heater starts to warm up, the curtains are quietly opened, and so on.
(via)